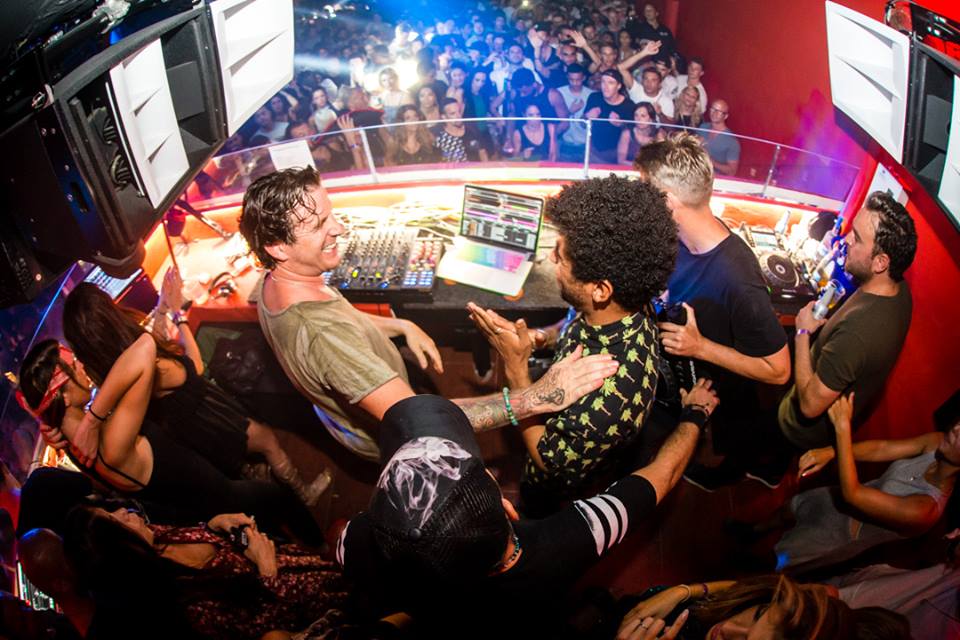 This week at Paradise – Joseph Capriati, Claude Vonstroke, Eats Everything, Ilario Alicante, Point G and Hector
After a monumental 3rd week of Paradise – including Luciano's return to DC-10 since 2008 – Jamie Jones continues proceedings, bringing his 'Virtual Trip' back for the 4th consecutive Wednesday of the residency this summer.
Pushing the boundaries with the most extensive Paradise line up to date, Jamie invites an eclectic mix of globally renowned artists to bring his 'Virtual Trip' to life. This summer they welcome back their core Paradise family; Richy Ahmed, Patrick Topping, wAFF, Robert James, Mark Jenkyns as well as new delegates Nathan Barato & Jey Kurmis.
Joining the Hot Creations mastermind tonight, will be Italian techno-heavyweight Joseph Capriati – returning for the second time this season. Dirtybird label boss Claude Vonstroke brings his electronic intellect across the Atlantic for his only Ibiza date this summer, whilst Bristolian-born Eats Everything entertains revellers with his extensive back-catalogue of re-edits & releases.
Also making appearances this week will be Ilario Alicante as he unearths records from his 'Zenith EP' amongst many. French house veteran Point G will be packing vinyl for his rare appearance on the island, whilst Vatos Locos pioneer – Hector – touches down on the white isle, delivering a fiery round of techno; not forgetting long-serving Paradise residents Richy Ahmed & Luca Cazal who will gather the troops for another week of antics.
Tastefully tailoring the prolific residency will be bespoke, animated artwork based on a 1980's virtual reality world. Known for going above and beyond with their set design and the infamous Paradise girls, expect them to go that extra mile for their 5th anniversary. To top off this year, Paradise will also be delivering a weekly radio show recorded each week via Ibiza Sonica from their signature airstream.
Buy tickets for Paradise here: http://bit.ly/ParadiseIbiza2016
For more information on Paradise, see below:
http://paradiseparadise.com/
https://www.facebook.com/ParadiseInParadise/
https://twitter.com/ParadisePrds
https://soundcloud.com/paradiseprds
https://www.instagram.com/ParadisePrds/