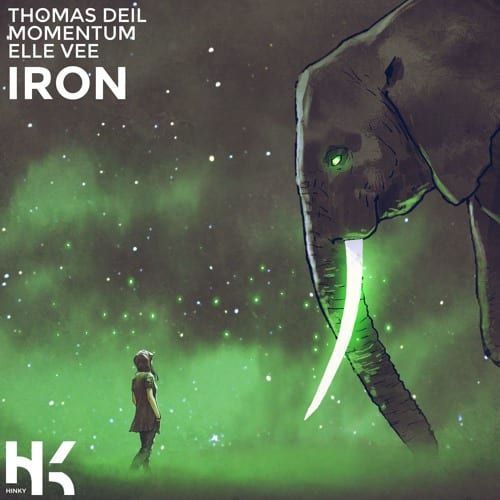 Thomas Deil & Momentum – Iron (ft Elle Vee)
Thomas Deil presents his latest release, a radio – friendly song with catchy lyrics and fresh leads followed by an energetic pop beat.
Thomas Dalle Stelle, aka Thomas Deil, is a young italian DJ and Producer born in Padua in 1999. When he was only twelve, he started getting influenced by the EDM world, fascinated by its electronic sounds. Day by day, Thomas naturally improved his producing skills, gaining great feedbacks and supports from well-known DJs such as Yves V, Timmy Trumpet, Tom Staar, Will Sparks, Kai Wachi and many more.
Thomas took his hard flow into many festivals and events, performing alongside DJs like Lil Jon, Merk & Kremont, Zonderling, Juicy M and many more.
His goal is to put innovation and unicity into every track by mixing harder genres such as hard trap, psytrance and dubstep with more classical elements like club vocals and dynamics; The result is dancefloor – breaker: ultra fat sub basses followed by huge melodies and vocals. Actually Thomas is constantly working on brand new tracks, collaborating with important labels that are heavily established into the EDM world, providing tunes with a fresh and innovative sound design. If you need to throw the club down, you are in the right place.
Social Media Links:
Website: thomasdeil.com
Instagram: www.instagram.com/thomasdeilmusic
Spotify: https://open.spotify.com/artist/5uYKQrTEx51AOXot2Z2Czl?si=1smTMOqKS7iiTEvPS27YdA
Soundcloud: https://soundcloud.com/thomasdeilmusic
Facebook: www.facebook.com/thomasdeilmusic
Twitter: www.twitter.com/thomasdeilmusic