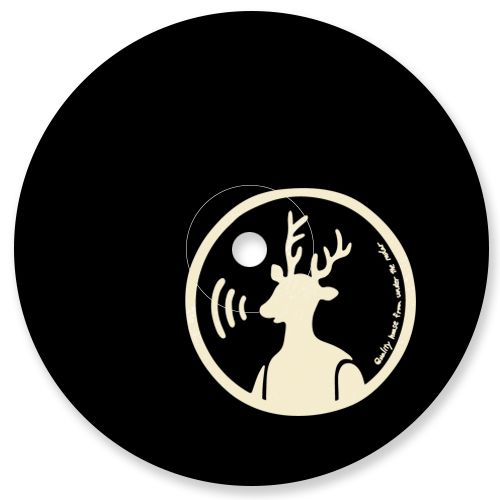 Tomoki Tamura - Three Thousand Stars
To mark the 20th release on essential house label Holic Trax, boss man Tomoki Tamura steps up wth his first solo outing on the imprint. Coming on vinyl and digital, one of the cuts is a sample for you to use on your own tracks that you can then fire back to the label.
Founded in 2012, this go-to label is run by London based Japanese DJ and producer Tomoki, who has A&Red some rock solid, no nonsense house music from artists like Mr G, Rick Wade, Tuccillo, Keita Sano and many other key talents. Now he impresses with four of his own firing cuts which will hopefully be the first of many.
The title track gets things underway with big flabby bass underpinning trippy synth details and loopy drums. It is a straight up house jam that is deep and driving, sprinkled with twinkling melody and will make a big impact in any set. An even more stripped back and direct dub version is included for those who like it deep and playful. The absorbing 'Keypella 4 U' is a spooky thirty-second synth sample that is fluid and cosmic, and can be used in your own music in anyway you like.
The creepy 'Room 202' is an atmospheric number with sci-fi sounds and deep space synths all unfolding over a machine drum line and forceful kicks. It is back room dancing dynamite that will make anyone sweat. Last but not least, standout vinyl only treat 'NY Bassworks' is a skipping, percussive house number with wonky sine waves and crisp hits all jacking you into a groove.
This is another faultless releases on Holic Trax that will win the boss and his label many new fans as a result.
Tracklist:
A1 Three Thousand Stars
A2 Three Thousand (dub)
A3 Keypella 4 U
B1 Room 202
B2 NY Bassworks (dub) -Vinyl Only