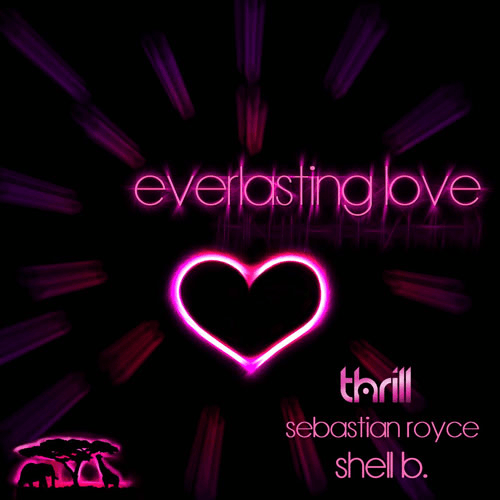 THRILL – Everlasting Love
Los Angeles based House Music DJ & producer THRILL is set to drop his first single "Everlasting Love" via Migrate or Starve Records on July 23rd. "Everlasting Love," a remake of the popular American song made famous by Gloria Estefan amongst others, has been confirmed to be released worldwide exclusively through Beatport.com, the leading electronic music site in the world.
The track was co-produced by Sebastian Royce and features Australian vocalist Shell B.
Having spent the past year in the studio and on tour, THRILL has been getting a groundswell of critically acclaimed support for his debut release. "Everlasting Love" is the perfect addition to your summer soundtrack. With the emergence of house music in the United States over the last few years, we wanted to do something that people of all generations could relate to. We felt "Everlasting Love" was a timeless classic, and with summer in full swing and the label ready to roll, the time is now." – THRILL.
After taking the underground scene by force with his unique take on some of music's biggest names including Lionel Richie, Stevie Wonder and The Beatles, THRILL is poised to build Migrate or Starve Records by bridging American culture and house music.
A Los Angeles resident by way of Texas, THRILL quickly became a mainstay performing at clubs on the Sunset Strip music scene. Shortly thereafter, THRILL took an extended residency overseas and seasoned his craft in Ibiza and throughout Europe while soaking in all of the international influences it had to offer. Now back in the US and building on those experiences, THRILL is described as one of the most technically sound, creative, adaptive, and explosive DJs on the scene today.
"Everlasting Love" will be made available to purchase exclusively for 2 weeks beginning July 23rd on Beatport.com and a tour is being lined up for the end of summer and fall months that includes dates in North America and Europe.
THRILL's manager Adam Abrams, a music industry veteran of 12 years, also raved about the upcoming possibilities for his client. "THRILL is about to get the opportunity to step into the forefront of the DJ scene after bubbling under the past few years. His work ethic is the best I have ever seen and I am ecstatic to be a part of this team."
THRILL's recent appearances include performances in Ibiza, London, Amsterdam, Los Angeles and Hawaii as well as events for the 2013 NBA All-Star Game and the Grammys. THRILL has also recently played Insomniac events with Sultan and Ned Shepard, AN21, Max Vangeli, Sunnery James, Ryan Marciano, Guy Gerber, Richard Durand and Martin Buttrich.
BUY NOW ON BEATPORT
http://www.beatport.com/release/everlasting-love/1119808