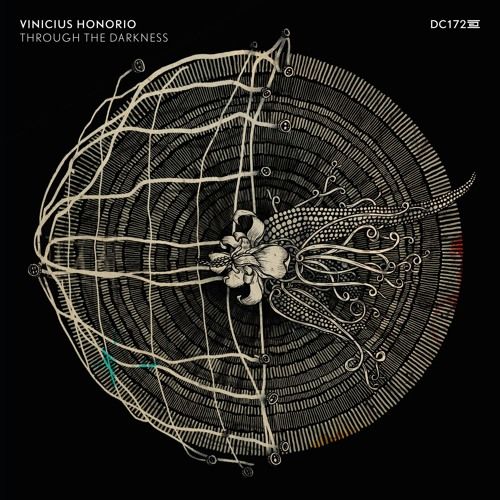 Vinicius Honorio - Through the Darkness
For their next trick, Drumcode enlist the talents of Vinicius Honorio, a London based artist who hails from Brazil. He has long been a fan of this label and has been sending boss Adam Beyer demos for years. Now he finally gets to release on the label and says it felt "incredible" and he doesn't disappoint across four fine cuts.
Up first is Walking Shadows, a tense and big room affair with icy hi hat ringlets, turbulent synths and driving drums down low. Spooky and keeping you on edge, it is filled with great atmosphere. Through the Darkness is next and is a more moody, stripped back cut full of late night mischief and slick drums and hits that make you move your body. Desolate is another tough techno cut, but here there are some cosmic melodies raining down from up top to add real colour to the grooves. Finally, Out For Blood is a big track with an atmosphere that really sucks you in – it is menacing and dense and will fill even the biggest warehouse with monstrous sound. This is a great debut from an exciting producer on one of the finest techno labels out there.