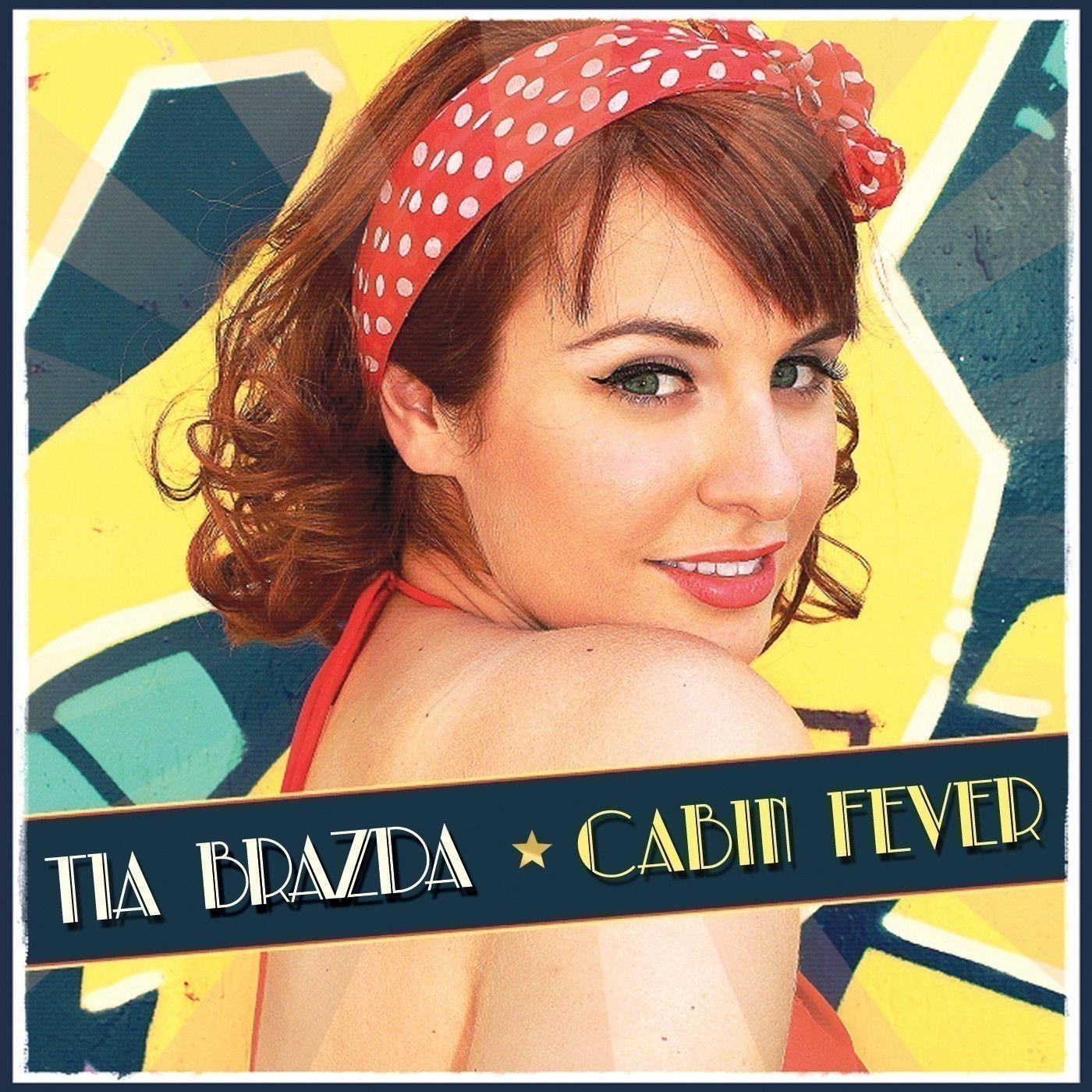 Tia Brazda – Cabin Fever
Welcome to the world of this sultry and playful Canadian singer. With her unique blend of pop-infused, bluesy jazz, matched with sassy lyrics, pin-up girl style and seductively captivating voice, she is a star in the making. Brazda pays homage to the golden era, whilst remaining daringly modern with no self-imposed musical boundaries.
She has been compared to the likes of Lily Allen and Caro Emerald, but she is a one-off born for the radio and stage! Mesmerizing audiences on both sides of the Atlantic with her jaw-dropping live shows, Brazda's penchant for catchy hooks and pop sensibility is a no-brainer if you want to reach for the skies and dance! The original version of 'Cabin Fever' has already topped the Canadian iTunes and Jazz charts, and already had support from Steve Lamacq playing it on his BBC 6 Music 'drivetime show'.
The song is a total show-stopper with dancing pianos and flatulent horns. These, combined with technicolour swing, big band grooves and Brazda's colourfully seductive vocals gives 'Cabin Fever' a sound all of its own. It wasn't long before legendary remixer and DJ Steve Mac (Remixer of Michael Jackson, Amy Winehouse, INXS) was in his studio producing the new pop/dance versions of the song. With over 250 records under his belt, Mac waves his magical studio wand once again by creating pumping, high-energy tracks with both the 'Deluxe' and 'Extended' versions of 'Cabin Fever'.
The results are irresistible mixes for both daytime and evening radio and of course, dance floors across the globe. Are you ready to catch the infectious sound of Tia Brazda?
Pre-order now: https://itunes.apple.com/gb/album/cabin-fever-deluxe-version/id825664021