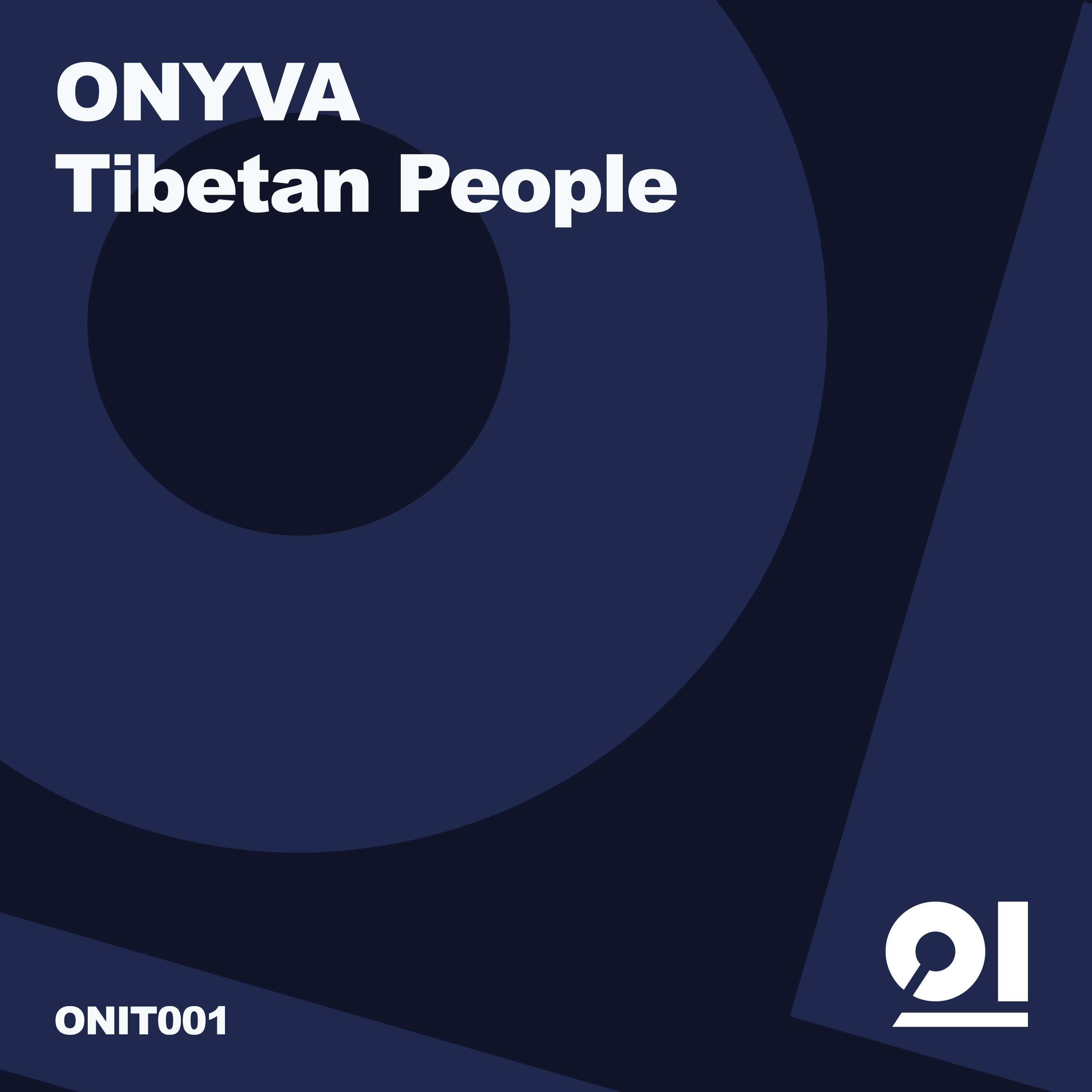 ONYVA - TIBETAN PEOPLE
ONYVA delivers his new tribal tech floor filler with a monster remix package.
ON IT is a new imprint with a fresh perspective to supply only the best house music around packed with 'A' lister remixes.
The debut release from ONYVA is pretty special: The rock-solid beats and tight percussive loops skillfully build with an immediately identifiable, rhythmic tribal vocal as a big rolling bass line lifts the groove and indeed the track to next level club vibes. 'Tibetan People' is a memorable club heater with all the right elements to make it the main room mainstay across the White Isle this summer and beyond. Early support has come from Yousef, Solardo, Dennis Ferrer, Marco Carola, De La Swing and Popof.
True to their ethos ON IT have put together a monster package of mixes, enrolling a wealth of production talent who all bring their 'A' game to the club; Jey Kurmis, Funkagenda, Barber and The Vibe Killers all delight and deliver on the dance floor.
ONYVA a.k.a. Oliver was switched on to Electronica from an early age, first catching the bug at the impressionable age of 13 when his radio dial stumbled across the legendary 808 State show on Sunset 102 in Manchester in 1992. From there his journey of enlightenment took him through the rave scene of the early 90's frequenting legendary venues such as the Hacienda, Home and the Hippodrome in the North of England. His taste for the music was, as it is for many of us, insatiable and his passion for music has never died.
ONYVA 'Tibetan People' is released via ON IT on 9th June 2017.
FOLLOW ONYVA:
SOUNDCLOUD
INSTAGRAM
FACEBOOK
FOLLOW ONIT Recordings:
FACEBOOK
SOUNDCLOUD
TWITTER
ONYVA 'TIBETAN PEOPLE'
1. Original
2. Jey Kurmis Remix
3. Funkagenda Remix
4. Barber Remix
5. Vibe Killers Remix