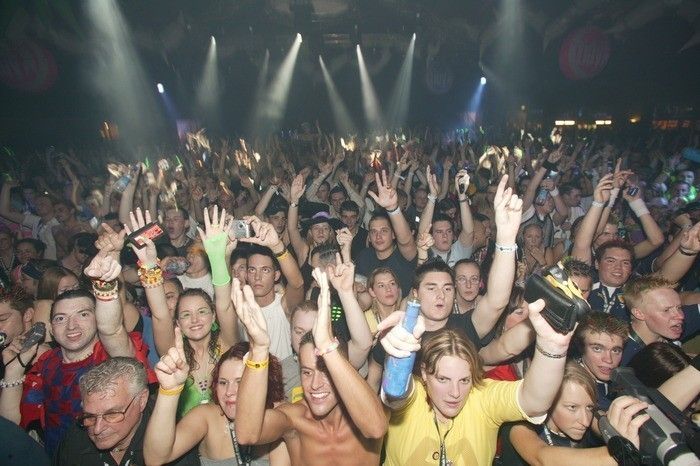 Tidy 20 Weekender Kickstarter
The Tidy 20 Weekender Kickstarter campaign has seen the project become funded and reach its pledge goal in just over 24 hours. With a £40'000 target being set to be hit within 41 days, the event has seen it's fan base rallying around and create an unprecedented clubbing community success story raising the money needed to hold the Tidy 20 Weekender in March 2015 in such a short space of time. "We are aboslutely gob smacked" said Sam Townend, Tidy's general manager, "we knew our fan base was strong but we really did have no idea that this would happen. The sense of community, passion and love we've felt today has been pretty overwhelming!".
The Tidy Weekenders have a long and famous history within the UK Dance music scene. Starting in 2001, the 3 day and 3 night events have seen literally thousands of party goers descend onto an unsuspecting Pontins Holiday camp in England for 72 hours off from the World. Fronted by the Tidy brand (fast approaching it's 20th year in business), the Weekenders became a significant benchmark of UK clubbing diary
After a 3 year break from these events (due to various companies changing ownership) the two men at the forefront of the Tidy Weekenders, Andy Pickles and Amadeus Mozart aka the Tidy Boys, decided to launch their own independent weekender event to capture the spirit of the infamous 3 day clubbing holidays.
Fast forward two years and two Weekender events later, and The Tidy Boys and team have spent a hell of a lot of money and are at a brick wall with options on hosting another event due to losing substantial amounts of cash on the new Weekender projects whilst unable to secure investment or backing. Whilst increasing crowd numbers event on event and managing (to many) to reignite the Tidy Weekender flames, the running costs of the events have crippled them and they can't move forward to deliver anymore Weekenders despite public demand and daily requests from their fan bases.
"We were all against doing another event as the last two drained us all financially, physically and emotionally" commented Amadeus. "Working 18 hour days for just love and passion of delivering a good event can be a little taxing at times, so we were not sure if we could carry this on".
In comes the Kickstarter option. Crowd Fund the event giving the Tidy Boys Productions the capital and financial support by the fan base crying out for the 3rd Weekender event, which also happens to fall in the Tidy brands 20th Birthday year.
So bowing down to the demand of the party goers, the Kickstarter project was launched with a target that included the initial set up fees, staff wages, deposits and promotion costs needed to launch the event. "We maybe expected a surge of about £5000 to begin with, then we weren't even sure if we'd make the target after the full 41 days. how wrong were we?".
So in one day the target has been reached and the Tidy Boys & team now have another 40 days to raise as much money as possible to deliver their ultimate Weekender event, all tied into Tidy's mammoth 20th Anniversary year. "We really think this could change the way large scale dance events are promoted and ran. It's all about having a passionate fan base and creating that sense of being a part of something. It turns around from being a stand alone event to something everything can feel a part of, and this kickstarter campaign is testament to that".
For more information on the Tidy 20 Kickstart project, please visit:
https://www.kickstarter.com/projects/tidy20weekender/tidy-20-weekender
For more information on Tidy, please visit: www.tidy.com