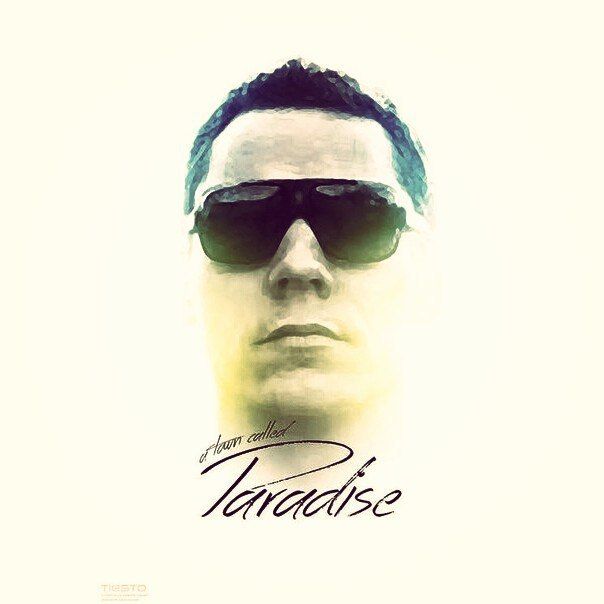 Tiësto – A Town Called Paradise
World-renowned dance music icon Tiësto announced today that he will release his brand new artist album, "A Town Called Paradise," on June 16th. Set to feature the incredible "Red Lights," a track that charted at #6 on the Official UK Singles chart as his first ever UK Top 10 and has gone on to sell over half a million copies globally, alongside anthemic new single "Wasted (feat. Matthew Koma)" and a further 12 exclusive new tracks on the standard and 4 bonus tracks on the deluxe, it's an incredible album that opens up the next chapter in this legendary artists career.
A number of stand-out collaborations also take center stage, with the likes of Hardwell, Sultan & Ned Shepard, Firebeatz, MOTi and Dzeko & Torres all featuring, as well as a number of extraordinary guest appearances from esteemed vocalists Icona Pop, Matthew Koma, Ladyhawke, Zac Barnett from American Authors and Krewella.
Recently debuted during his headline set at Ultra Music Festival, "Wasted" slides from a sunny acoustic guitar into the DJ's instantly recognizable production. Over a kinetic beat, Koma carries an unshakable hook of, "I like us better when we're wasted". Right out of the gate, it's already a strong contender for "song of the summer" with its shimmering, unforgettable chorus and buoyant bounce perfect for days on the beach or by the pool and nights in the club.
"Wasted" is the second single from Tiësto's forthcoming fifth full-length album and first for Virgin EMI. It follows up the hit "Red Lights", which racked up over 12 million YouTube/VEVO views and 32million streams and counting.
"A Town Called Paradise" tracklisting:
1. Tiësto – Red Lights
2. Tiësto – Footprints feat. Cruickshank
3. Tiësto – Light Years Away feat. DBX
4. Tiësto – A Town Called Paradise feat. Zac Barnett from American Authors
5. Tiësto & Hardwell – Written In Reverse feat. Matthew Koma
6. Tiësto – Echoes feat. Andreas Moe
7. Tiësto & Firebeatz – Last Train feat. Ladyhawke
8. Tiësto – Wasted feat. Matthew Koma
9. Tiësto – Let's Go feat. Icona Pop
10. Tiësto – The Feeling feat. Ou Est Le Swimming Pool
11. Tiësto – Shimmer feat. Christian Burns
12. Tiesto & Kaaze – Rocky
13. Tiësto and Sultan & Shepard – Close To Me feat. Quilla
14. Tiësto – Set Yourself Free feat. Krewella
For more information on Tiësto, please visit:
http://www.Tiësto.com
https://www.facebook.com/Tiësto
http://www.twitter.com/Tiësto
https://soundcloud.com/Tiësto
https://www.youtube.com/user/officialTiësto