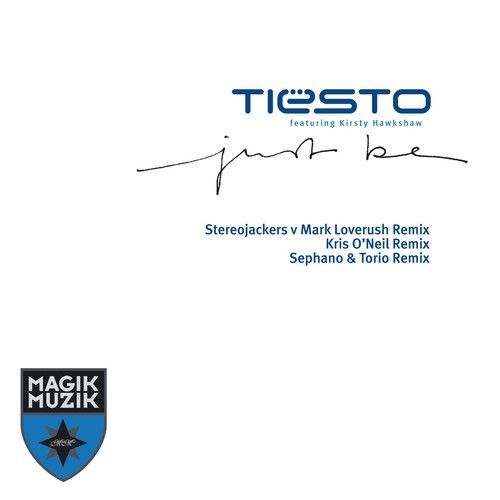 Tiesto ft Kirsty Hawkshaw – Just Be – Sephano & Torio Remix
Sephano & Torio have been taking strides towards becoming a top-level act in the electronic dance music over the last year. Their ceaseless efforts in the studio have given birth to a library of both singles and remixes for some of the biggest names in the world. This May they reinforce their credentials with the official remix of Tiesto's ground breaking 'Just Be' – the lead single of his 2004 album of the same name. The big-room production wizards have given the classic their magic touch and you'll not be surprised to learn that it's a larger than life mashup of everything that we love about Electro and Progressive House, done in that now notorious Sephano & Torio style that's put them both among the most in demand remixers of the last year.
Tiesto's original will go down as one of THE benchmark records for the decade it was released in. Coming at a time before the 'EDM boom' – there were few that managed to bring the true zest of electronic dance music to the global stage – but if there is one name that towers above all – it's Tiesto. The album – used as the foundations for his 2004 performance at the Athens Olympics is widely seen as a breakthrough for dance music in a time that such sized appearances were more than rare. Before the international explosion of EDM, this kind of platform was untested and the global dance music world and all of the DJs and Producers involved could only dream of the audiences that Tiesto was able to captivate.
Sephano & Torio once again step up to the challenges that the world's finest artists and labels put before them – delivering results that are more than worthy of their reputation as two of the most exciting minds in the ever-evolving dance music game.
Sephano & Torio Online
https://www.facebook.com/sephanoandtorio
https://twitter.com/SephanoAndTorio
http://soundcloud.com/sephano-torio
http://www.blackholerecordings.com/