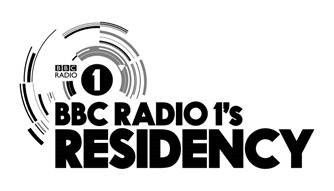 Tiësto, Martin Garrix join BBC Radio 1's Residency
BBC Radio 1's Residency – the strand that brings listeners the biggest names in dance music, from the underground to the arena, welcome four brand new signings including big name DJs Tiësto and Martin Garrix.
Tiësto and Martin Garrix will also be joined by new recruits from the underground scene including Simon Patterson and Brodinski. Over the next couple of months, all of the DJs will takeover the airwaves during Radio 1's Residency, which incorporates two shows on a Thursday night, 9-10pm and 12midnight-2am.
Tiësto will start his Radio 1 Residency on 24th April and Martin Garrix will join on 1st May – both will showcase the best in electronic dance music.
Dutch DJ and Musical Freedom label boss Tiësto is among the most popular Big Room producers in the world, having recently toured the UK with Calvin Harris ¬ he hosts the internet's most downloaded dance podcast 'Tiesto's Club Life'.
Tiësto said: 'Radio 1 is such an influential station for dance music around the world so I am really honoured and excited to be one of the new residents. I hope everyone is ready to party with me!'
At just 17 years old, Dutch phenomenon Martin Garrix is leading the way for the next generation of EDM producers. He has collaborated with the likes of Dimitri Vegas, Dillon Francis and Sidney Samson, while his chart-topping track 'Animals' has been watched over 150 million times on YouTube.
Martin Garrix said: 'Radio 1 are big supporters of my track Animals and are taste makers in the world when it comes to dance music on the radio, I'm excited to be a part of that.'
Simon Patterson, who has previously hosted a show on Radio 1's In New DJs We Trust strand, will showcase the best underground trance, tech-trance and psy-trance when he joins Radio 1's Residency for his first show on 27th March.
Simon says: "It's an honour to be back at the helm on BBC Radio 1. The last stint on the station was a boyhood dream and now I get to do it all again and bring my style of the underground back to the forefront. I'm so happy".
Brodinski, who has also previously hosted a show on Radio 1's In New DJs we trust, will showcase his French slant on house and techno during Radio 1's Residency. His first show is on 10th April.
Throughout 2014, Radio 1's Residency will reach across the full dance music spectrum bringing exciting new genres and the biggest names to listeners. Radio 1's Residency is part of Radio 1's commitment to supporting the best in new and specialist music.
Louise Kattenhorn, Editor, BBC Radio 1, says: 'The new Residency line up goes from strength to strength – there's such a wealth of talent out there and we're really excited about the range of DJs we're able to give a platform to.'