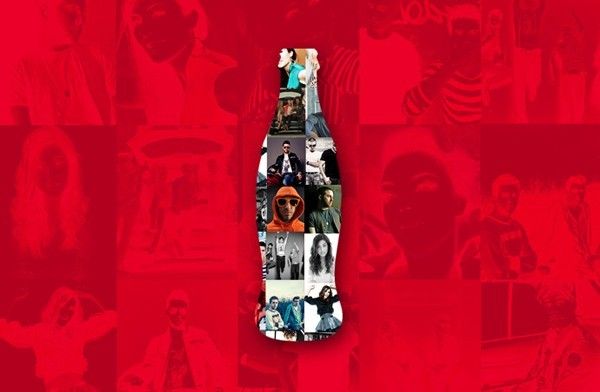 Abi F Jones in Coca-Cola #HappinessRemix Free Download
As the world recognised International Day of Happiness recently, Coca-Cola joined the celebration by selecting emerging artists to be part of a new music track called the "Happiness Remix." Available as a free download, the UK's very own Abi F Jones was one of the artists lucky enough to be hand picked. Produced by Rock Mafia, the creative mash-up is a sonic tapestry of rhythms, languages, genres and expressions of happiness. Coca-Cola and licensing agency Music Dealers sourced the 17 songs featured on the mash-up by inviting a diverse roster of artists to create a track inspired by their favourite "happy" places.
Abi F Jones has already started to make her mark on the music industry, with her debut single 'Burn It Up' is set for release on 7th April 2014. A feel good melodic pop ballad with a strong uplifting message showcases Abi as a creative songwriter and flourishing artist. Busy working hard in the studio and planned collaborations on the way with some of the UK's newest breaking artists, Abi F Jones is serious about her craft. With big dreams and emotional drive, writing and performing is where her heart lies. Abi is a born star. For her, music runs deep and with the backing of her band she is here to let the world know about it.
DOWNLOAD FOR FREE HERE:
http://www.coca-colacompany.com/coca-cola-music/is-this-the-worlds-happiest-song
Facebook ::: https://www.facebook.com/Abi.Frances.Jones
Twitter ::: https://twitter.com/Abi_F_Jones
YouTube ::: https://www.youtube.com/user/AbiFJonesOFFICIAL