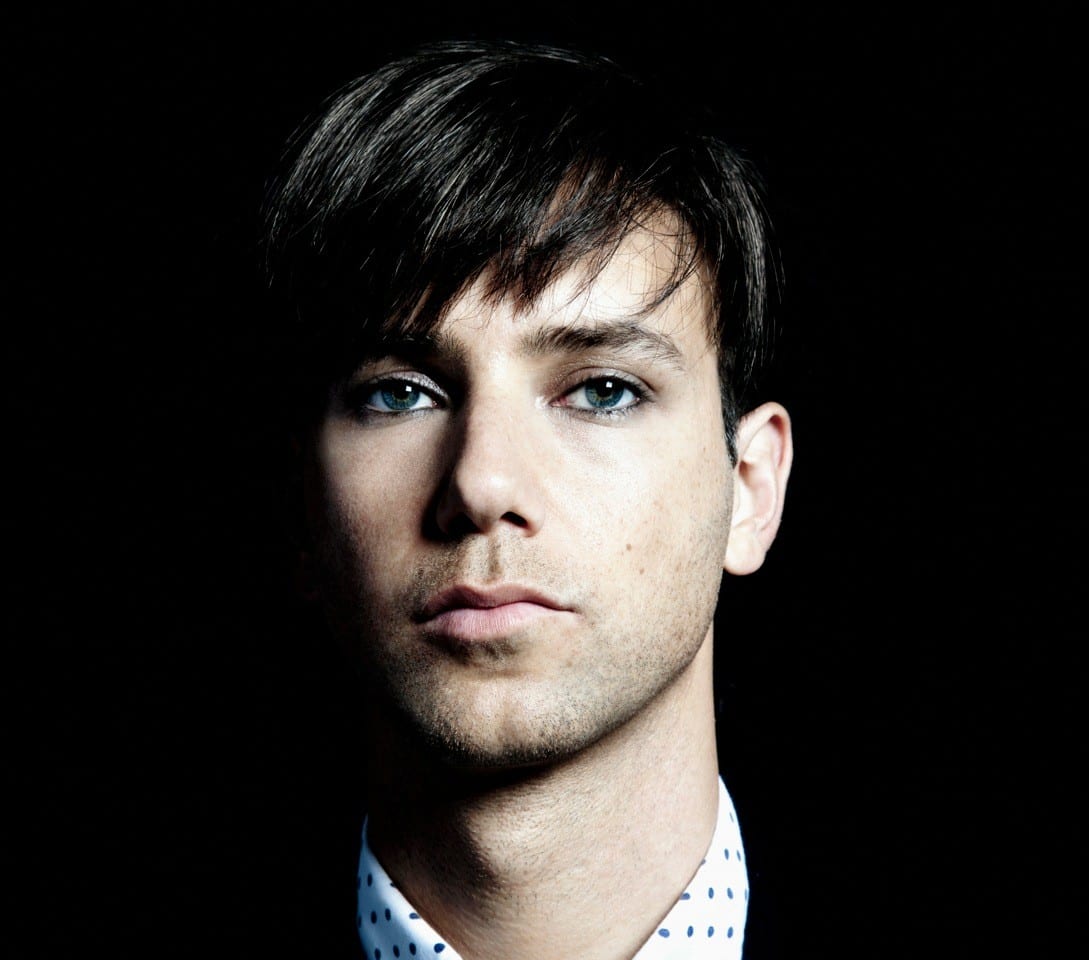 Tiga Announces Debut Live Show
Tiga's debut live show will be revealed at selected summer festivals including Sonar, Parklife, Berlin Festival, Pukkelpop, and Flow Festival.
The show, which will see Tiga joined onstage by regular collaborator Jori Hulkkonen, has been created via a collaborative project involving design collective Pfadfinderai (Modeselektor live, Moderat live) and Helmi (Division Paris), whom Tiga worked with on the widely acclaimed 'Bugatti' video. Tiga recently completed work on the show's audio production and musical direction with Stuart Price at his Los Angeles studio.
The 'hybrid' of live production and visual art installation will see Tiga perform songs and tracks from across his career, including 'You Gonna Want Me', 'Sunglasses At Night', 'Pleasure From The Bass', 'Bugatti', and beyond. New unreleased music will be revealed in the form of co-productions with Hudson Mohawke, Matthew Dear, Boys Noize, and Martin Buttrich.

Housed within Pfadinderai's and Helmi's production, Tiga will perform live vocals alongside Hulkkonen, with the emphasis shifting between Tiga's performance, the lighting effects and projections.

Tiga said:
"For as long as I can remember – which is forever – I've been a DJ. But it's just not enough anymore. I have performed for thousands, but have I ever truly held anyone's gaze as I sang straight into their eyes? What lies beyond this vulgar, headphone-shaped prison? Can I move the hearts of millions without facing myself first? Will I ever truly own my own madness?
"This summer, grab a front-row seat as these questions become answers. Join me at nine select festivals over the European summer as I embrace all the flawed glory of a perfect past and explore a future 2 unlimited not to share with EVERYONE. Time means nothing to me now. There is no media. There are no masses. There is only you, me, my voice, my moves, and a love supreme."

Confirmed dates
29th May Berlin Festival, Germany
5th June HET Depot, Leuven, Belgium
6th June Parklife, Manchester, UK
19th June Sonar, Barcelona, Spain
21st June Body & Soul Festival, Westmeath, Ireland
9th July Alive Festival, Portgual
25th July Audioriver, Plock Poland
15th August Flow Festival, Helsinki, Finland
20th August Pukkelpop, Belgium
www.tiga.ca
www.facebook.com/officialtiga