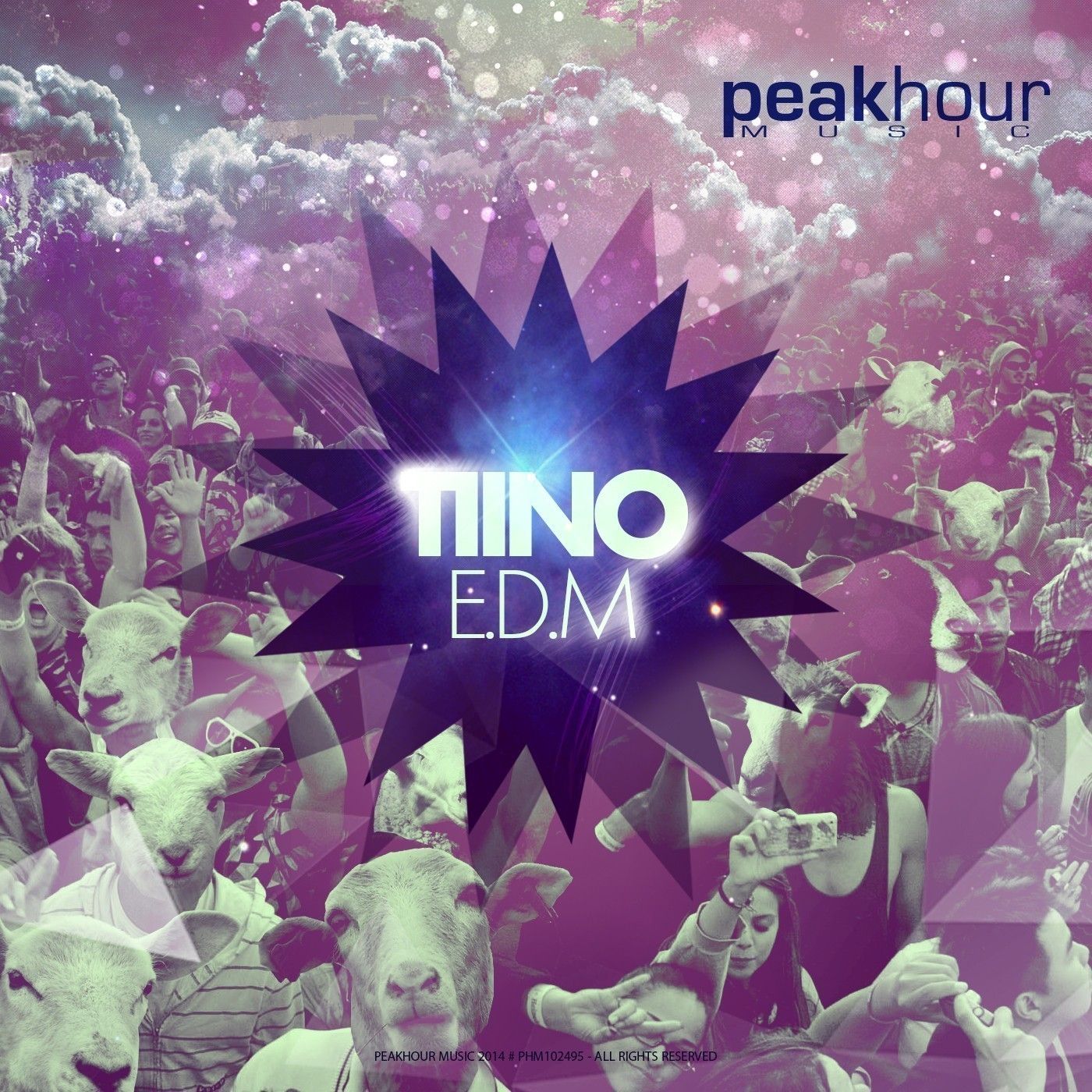 Tiino – E.D.M.
EDM, Progressive, and Big Room House specialist Tiino returns to form this month with his latest effort 'E.D.M.'. Dropping this week on Peak Hour Music – Tiino adds yet another heavyweight production to his quickly swelling library and now joins the ranks of one of the most exciting imprints in electronic dance music. 'E.D.M.' is already on the road to following up on the achievements of recent releases for Tiino. Having gained significant support in pre-release, this latest effort is looking like another success for the English production talent.
'E.D.M.' is the epitome of Tiino's energetic style and sound. The song starts out with a subtle and airy synth melody and filtered up kick, taking a quick turn into an ascending structure that leads to the memorable main melody. Tiino's speciality is surely his dramatic leads and synth work and 'E.D.M.' is another fine example of this. Tiino's characteristic and original leads beams across the whole production, with the first taster of the melodic synths setting the tone perfectly for the dramatic and gigantic leads ahead. Creating a memorable and captivating melodic moment, Tiino shows his mastery and control over a euphoric lead synth, making the perfect use of it to create another definitive EDM hook. The risers lead into a hard-hitting drop that's full of bottom end, typical of a Peak Hour release and just what you'd expect from Tiino's vicious brand of big room sounds. The ominous lead screams over the bass tones, inducing a big room stomp that's tailor made to blow the roof from any dance floor in town. Adding the deep, booming basses, travelling at the lower limits of sub frequency possibilities, this track is another weapon to add to Tiino's collection.
December is going to be a big month for the Newcastle-based DJ and producer as he finalises a deal to sign with To The Point Management – adding his name to their roster flanking the likes of: RAM, Adam Seller, and Misja Helsloot. Tiino is more than accustomed to penning deals with reputable bodies within the dance music industry and with his works already being released through prominent labels such as: EJ Eternal, Electro Juice, and Zion Records – he's a talent on the rise, with big things on the horizon. His remixes and original productions have been catching the attention of many since the start of his endeavours, but it was his last release 'Endurance' which stepped up the pace and paved the way for Tiino to export his music to a worldwide audience. 'Endurance' has been seen in the very top spots of numerous leading sales charts, including the HTFR Download 'Top 100' chart – not to mention a stream of big support and plaudits from DJs, fans and leading dance music sites and blogs alike.
'E.D.M.' is being released via Peak Hour Music, an imprint rapidly becoming one of the big dogs in dance music. Holding their place as one of the highest selling labels on Beatport over the last year – they're settling down as a serious force in high-octane Progressive and Electro House and beyond.