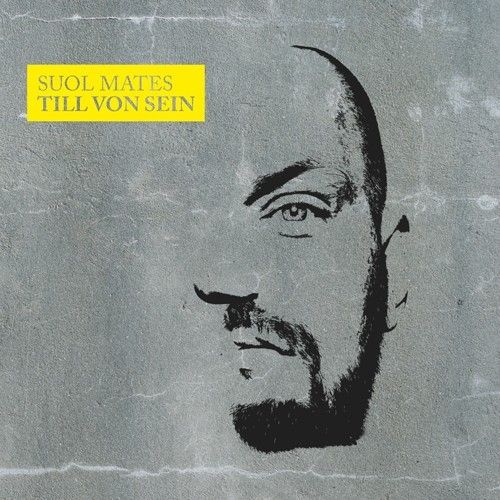 Till Von Sein – Suol Mates
Since the release of the Suol Mates debut edition with Fritz Kalkbrenner at the controls, we've known for certain that this series has more to say than your plain vanilla DJ mix. It's obvious that here the overall storytelling and even the tiniest of emotion-laden brushstrokes are at least as important as the basics of each mixed track.
So who better to man the helm for the Suol Mates method than Till von Sein? You know the guy…the one who treats genre parameters like poorly guarded borders and laughs at the "speed police" sheep keeping a watchful eye out underneath the 115 bpm zone. He's the same guy whose DJ sets virtually embody what's happening on this CD. Till is that rare breed that can build things up by committing the cardinal sin of ignoring matching tempos and stylistic conformity, instead focusing on the emotion (read: "Soul") and colour of a track over its alleged functionality. "Colour", you say? Well, with Till it usually changes from a lush orange to a glowing red.
Till von Sein, who always celebrates the fringes of House music in his productions and sets anyway, has almost completely abolished the accustomed four-to-the-floor dictate on this compilation. In its place, he has created a kind of fascinating song-stream limbo from which intoxicating dance floor moments emerge from time to time, but where he ultimately has the bigger picture in view; certainly bigger than any dance floor could ever be.
Till is a typical urban kid; growing up in the nineties with skateboarding and hip hop, he was running his own street wear shop for seven years until in 2006 he decided to focus 100% on his music career. With releases on labels like Supplement Facts, Suol and Dirt Crew and collaborations with Tigerskin, Aera, Chopstick, Catz'n'Dogz etc. his heart and dedication, however, is to be found in DJing. For the past two years he has been travelling all over the world; South Africa, Japan, US and all over Europe never letting the dancefloor down. A DJ set from Till Von Sein is soulful and pop infused, will always keep you second guessing and Suol Mates is a great introduction into the man's unique kaleidoscope DJ lens.
We're into ethereal heights of mixing expertise when a compilation of tracks predominately from other artists bears an inimitable signature. And that's precisely what we have here. First, start with the Field Recording-based meditative waves from Noyce and throw in ingredients like Ayala's smooth D'n'B, Ripperton's feel-good after-hours vibrations and jazzed up Latin space disco from Ackin'. Add the slow melancholy of El_Txef_A and the chillwave "grandeza" of Toro Y Moi and Blood Orange, then exhale slowly in an easy-going Sebastien Tellier jam. Finish up by mixing it all into a sunset synth-flooded, instantaneously relaxing and altogether cohesive vibe. All that's left is to sign your name: Suolmate Till von Sein.
www.suol.com | www.facebook.com/suolmusic
www.tillvonsein.com | www.facebook.com/tillyjam
Tracklist
01 Noyce – Lucy
02 Different Marks – Can´t Figure Me Out Feat. Ben Westbeech
03 Ayala – Lull
04 Belleruche – Wasted Time (Ross PTH Mix)
05 Klaves – Closer
06 Ripperton – At Peace feat. Christina Wheeler
07 Ackin' – Tembezi feat. M. Akamatsu (Prins Thomas Version)
08 Tigerskin – The Beach (Till von Sein & Tigerskin Dub)
09 El_Txef_A – Roses
10 DJ Nature – Sexual Tension Scene 1
11 Twit One – Hornoxn
12 Toro y Moi – Rose Quartz
13 Blood Orange – Champagne Coast
14 Missing Soul – Luna Eternelle
15 Sebastien Tellier – Le Long De La Rivière Tendre