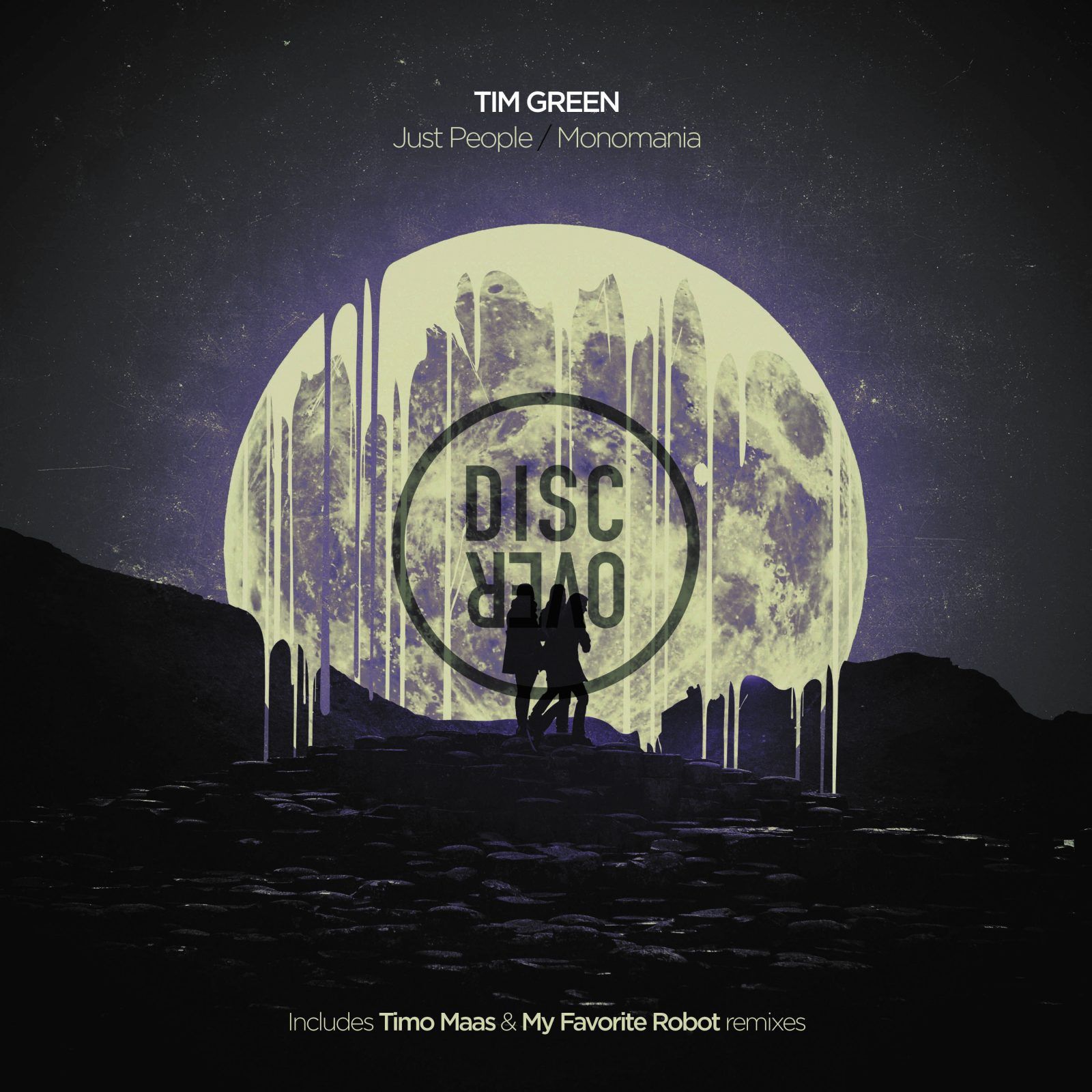 Tim Green – Monomania / Just People
Tim Green is back… with his forthcoming debut release entitled Just People / Monomania, out on September 23rd, on his new label concept Disc Over.
Neoteric in concept, Disc Over is an exciting stage from which Tim will unleash some of his most colourful musical creations, elevating the quintessentially divergent roots of Tim's music to new heights. The label will afford him the opportunity to be considerably more diverse in his musical output, showcasing a meticulously curated selection of work from up-and-comers and, of course, his peers. An extension of Tim's personality and current tastes, Disc Over promises to be a sound foundation for forward-thinking music.
Kicking it all off with two original tracks, Tim's Just People / Monomania veer toward the dark side, musically rich yet teetering precariously on the edge of techno, with two amazing remixes from Timo Mass and My Favorite Robot making this a stunning debut release package for Disc Over.
Tim's Just People / Monomania is set for release in September, followed up by a majestic offering from Berlin based, Klasse Recordings frontman Luca Lozano and Mr.Ho – Drownd EP in October.
The launch of Disc Over will be at the infamous The Tunnel in Kent, alongside Dixon and Luca Lozano and Mr.Ho on October 25th, where Tim will also be playing his new live set up, which will be premiered at SW4 on August 25th.