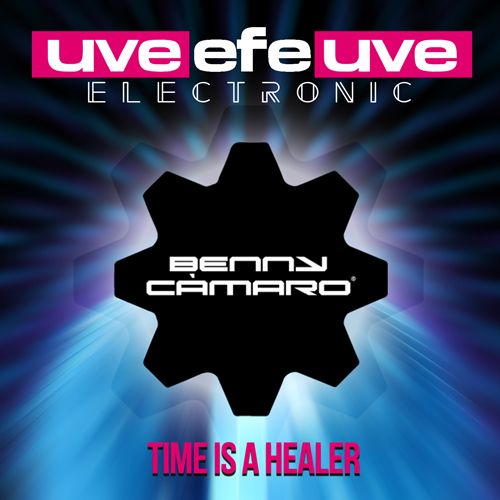 Benny Camaro - Time Is A Healer
Italian talent Benny Camaro is showing no signs of halting his ongoing streak of chart topping material and he's now put together another wonder by the name of 'Time Is A Healer', released on the 12th of November, 2015.
For the last 10 years, Benny Camaro has been one of Italy's finest Dance music exports and he's put himself in the spotlight with top-notch productions such as: 'Uh Yeah', 'Follow Me To Paradise', 'In that Mood Remix', 'I Still Wonder Why', 'All In My Mind Remix', 'Push It Back', 'Night Train', 'Voodoo Sax', 'Undimentional', 'First Lady', 'Violation', 'Sync Me' and 'Exactly'. Benny Camaro's unique House infused style has been a big hit amongst labels and he's managed to land deals with heavyweight names like: Jango Music, Casa Rossa, IRMA Records, Kluster Records, 5howtime Records, Cablage Records, Paper Airplane Records, Tiger Records, Tactical Records, Big Mama House Records, Secundo Records, Bounce Recordings, Dubphonedzie Records, Jungle Tekk Recordings and Musica e Parole amongst many others.
Whilst Benny's production schedule is busy as ever, he is also keeping himself active on the touring front and extending his reach through the airwaves with his growing 'Hot Wheels Radio Show'. Following massive support from A-list DJs, Benny Camaro is eyeing to continue his constant ascension with his fresh five-track package 'Time Is A Healer'. In addition to Benny's sublime original, this House inspired EP holds four enticing remixes by the likes of: Carlo Cavalli, Beethoven TBS, Criss Hawk & Andrea Erre and Isac Minimal. Characterised by some serious House vibes, the original take of 'Time Is A Healer', boasts a soulful vocal which collides with the deeper blends created by the drop. The intricate instrumental arrangement and captivating House style grooves provide a perfect foundation for the remixers to work their magic and offer their unique twist on this stellar production.
'Time Is A Healer' is proudly being presented by Valencia based imprint, Uveefeuve Electronic. Established this year, Uveefeuve Electronic is already offering some outstanding material, holding the works of important names like: RV & CG, Mazai, Bruno Kauffmann, Pop Killer, Vicente Ferrer, Victor Perez and T. Tommy. Benny Camaro is certainly a marvellous addition to Uveefeuve's international roster and this collaboration can certainly prove to be very fruitful in the months to come.
Check Out 'Time Is A Healer' on SoundCloud
https://soundcloud.com/bennycamaro/time-is-a-healr-preview
Available on Beatport
http://pro.beatport.com/release/time-is-a-healer/1648230
Benny Camaro Online
https://www.facebook.com/bennycamaromoschini
https://twitter.com/BennyCamaroDJ
https://soundcloud.com/bennycamaro
https://www.youtube.com/channel/UCXpc_Ap7vhHuEh6de-qFLbQ/videos
Uveefeuve Electronic Online
http://vfvelectronic.com
https://soundcloud.com/uveefeuveelectronic