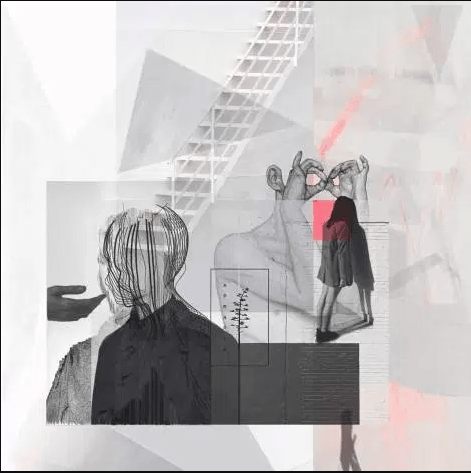 Basti Grub - Time LP
If you like minimal then there is a good chance Basti Grub is on your radar. The German producer makes atmospheric tracks that range from house to techno to dub. They are abstract in their sound design but don't feel alien and plastic: he breathes plenty of warmth, life and character into it and does all that again here on this excellent album.
It comes on Aprapta Music after outings on labels like Desolat, Suara, Digital Traffik and has plenty of twists and turns to keep you locked. At the heart of it are supple drum lines you might not even notice are there, but they are the engines that get you locked in while while eco systems of synths, percussion and well treated vocals offer the absorbing details.
There are many highlights here from top to bottom. It all starts with a mix of heavenly pads, dripping water sounds and scattered bass notes before the first groove arrives and gently persuades you to nod away. Lerasin then layers up even more found sounds, odd vocals, harmonics and finger clicks into a busy and kinetic cut and Blob sinks down into a dark underworld of soupy synths, paranoid vocals and spooky effects that keep you on edge.
Plenty of light emitted bells add a celestial edge to the shuffling, micro-evolving rhythms of Fey and then Come Back and Dozen finish things off in moody style, with rubbery drums and zoned out feels perfect for the late night back room sessions. Overall this is a brilliantly detailed album that exudes an otherworld and intoxicating charm.
Pre Buy Link:
https://www.decks.de/t/semiamar_aka_basti_grub_mike_trend-time/can-2n
Socials:
https://soundcloud.com/bastigrub
https://www.facebook.com/bastigrub/