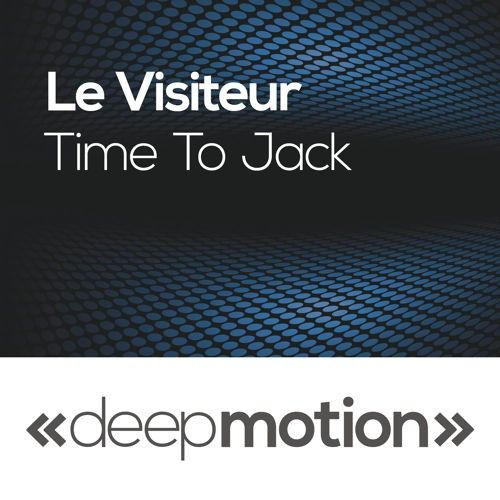 Le Visiteur - Time To Jack
Le Visiteur has arrived and it's Time To Jack
To buy: http://bit.ly/TimeToJackTS
Preview: https://soundcloud.com/deep-motion-2/le-visiteur-time-to-jack-1
You'll recognise the feeling as soon as it hits you: the tingling in the toes, the inability to keep still, the powerful urge to reach a dance floor. As the bass kicks in and energy levels start to rise, that's when you know that it's Time To Jack. Harnessing the energy of a party in full-on jack mode, Le Visiteur has crafted a serious weapon for his latest release on Deep Motion, one that's got you nodding your head already, right?
A throwback to the raves of yore, Time To Jack is a slice of classic house that does exactly what it says on the tin. Packing a classic piano-led punch, Time To Jack brings the much-loved, familiar elements of house music as it should be and throws in the jackin' beats and bassline that today's dance floors demand. With heavy support coming in from all angles, this one's going to be a mainstay on the summer club scene.
Drawing influences from across the board in the electrifying live sets that he is known for, Le Visiteur is the kind of disco and house connoisseur whose influences can't pin him down to a single sound. Supported by the likes of Mighty Mouse, Du Tonc, Vanilla Ace and Danny Rampling, and with a huge remix of Pep & Rash's chart smash 'Rumor' on Spinnin Records under the belt already, Le Visiteur's sound fuses modern disco vibes with bass-driven house influences and then some. With an arsenal of productions signed to some of house music's most respected labels prepped and ready to roll, you can guarantee that 2015 will be the year that this particular Visiteur will become a seriously familiar face.
Le Visiteur – Time To Jack is out now on Deep Motion
http://bit.ly/TimeToJackTS
For more
www.levisiteurmusic.com
www.soundcloud.com/le-visiteur-music
www.facebook.com/levisiteurofficial
www.twitter.com/levisiteurmusic