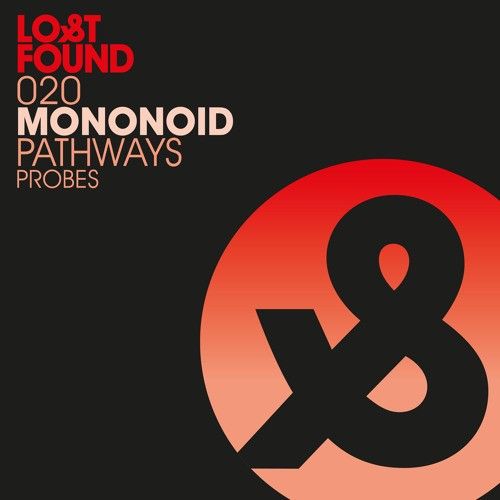 Mononoid - Mononoid – Pathways/Probes
'Mono' (as in solo) and the word 'nooit' (Dutch for 'never') combined meaning 'never alone', and thus, Mononoid was brought to earth…
Mononoid consists of Andy Godderis and Igor Shumlyanskiy and is all about connecting art and music, which results in their own unique sound and can be described as a mixture of cinematographic and melodic techno, an ethos perfectly in tune with the forward-thinking creative ideology of Guy J's Lost & Found label.
From it's wonderfully atmospheric, brooding intro, "Pathways" crackles with euphoric anticipation, as Andy & Igor construct a stunning, subtle, teasing musical masterpiece. Meanwhile, "Probes" is a beautiful dub-inflected, laid-back musical journey with a twist that exhibits the breadth and depth of Mononoid's creative palette. Both tracks are stunning, timeless creations that will, no doubt, be played everywhere for many moons to come.
Having met and started to create music together in 2006, Andy and Igor soon began experimenting with deeper, more profound productions. Realizing that their new sound needed a distinct identity, Mononoid was born. In 2011 their music was picked up by the Traum Schallplatten label, where they made themselves known with their first remix for Microtrauma's "Emilia" and then "Echoes Reality" by Max Cooper, followed by a stunning series of EP's – "Protoplasm", "Concept of Cures", "Parallel to The Radius", and "Cut Into Sections". The boys have also released an EP on the Canadian techno label Monique Musique and the Berlin-based Einmusika Recordings. Their supporters already include the likes of Richie Hawtin, Paco Asuna, Stacey Pullen, Reboot, Mauro Picotto, Marco Carola, Steve Lawler, Luciano, Slam and many more. Their debut release for Lost & Found is sure to expand their list of ardent admirers even more.
Over the past six months, Guy J's Lost & Found label has released a series of distinctly exceptional releases from Juan Deminicis (Found02), Yunus Güvenen (LF014), Sahar Z & Chicola (LF015), Brian Cid (LF016), Cid Inc. (LF018), Pedro Aguiar (LF019) and, not forgetting… "Time" (LF017), the critically acclaimed, Beatport No.1 album by Guy Mantzur & Sahar Z. Now, the label is set to raise the bar again with yet another masterful release, this time from the amazing Mononoid. Enjoy!