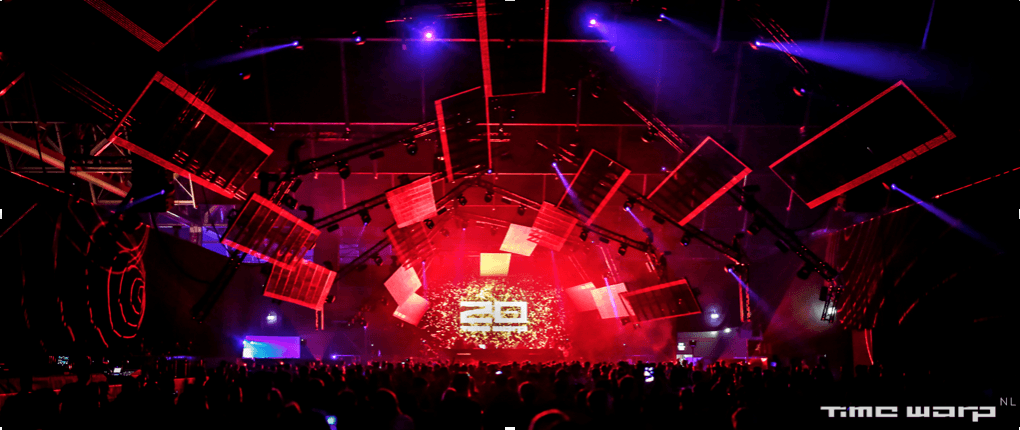 Time Warp 20th birthday celebrations draw to a close
Four birthday parties stretched across four corners of the globe have this year united thousands of ravers worldwide to mark Time Warp's phenomenal 20th year as the most-loved name in electronic music. With parties taking place in Argentina, New York, the Netherlands as well as the original German escapade in Mannheim, this very special year ended on a high-note, with the final event in the birthday calendar; Time Warp Netherlands. This weekends Dutch edition in Jaarbeurs, Utrecht round up the year in the perfect manner, gathering 16,000 party-people in unison to pay their respects to house and techno maestros from across the world.
Exploring the current thriving Dutch musical movements, this carefully selected line-up respectfully paid homage to those most influential players in shaping the local musical scenes, as well as those ever-important rising stars. Dutch techno legend Sterac aka Steve Rachmad was joined by Joop Junior, Juan Sanchez, Job Jobse, De Sluwe Vos, Man With No Shadow, Joran van Pol and more, all stepping up to represent their local Netherlands talent, with international names Maceo Plex, Ricardo Villalobos, Chris Leibing, Henrick Schwarz and more taking part in this special birthday marathon.
21 years old next year, Time Warp events have long-since been known for their electrifying atmosphere, state-of-the-art production and of course, unbeatable lineups featuring the cream of the electronic crop – these key values have always been the core vales sitting at the heart of any Time Warp soiree, so the team would like to thank everyone who has been a part of this benchmark year for them.
Time Warp this week announce their plans for the first 2015 events before Christmas; including summer spectacular Sonus Festival, as well as the original of the Time Warp parties, Mannheim; with full lineup news coming in January.
Thank you to all those Time Warp followers who've been a part of the 20th birthday – See you in 2015.
time-warp.de || facebook.com/timewarpofficial || @time_warp