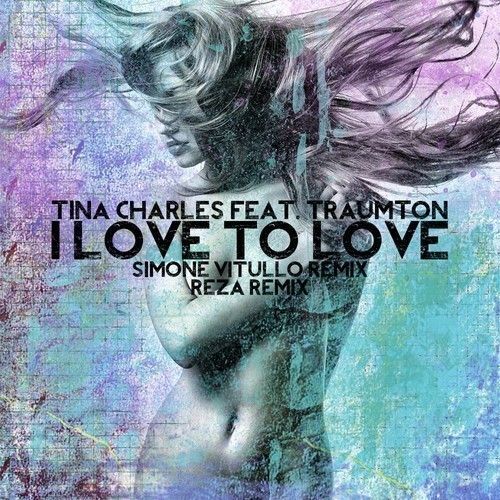 Tina Charles feat. Traumton – I Love To Love (Simone Vitullo / Reza Remix)
'I Love To Love' was one of the tracks of 1976, a single that perfectly captured the essence of the sound of the seventies. Tina Charles was undoubtedly one of the queens of the Disco sound and was a regular in global charts throughout the seventies and eighties. Her distinctive voice still rings around discos around the world and the now sixty-year-old star still remains the voice of an era. Fast-forward to 2014, a world once again in love with the classic sounds of the Disco era merged with modern House styles is amid a trend for reinvigorating releases that shaped contemporary music as we know it.
Earlier this year Traumton took on the classic vocal track giving it a major overhaul with a classy production that fused classic Disco sounds with his cool and groovy House rhythms, funky bass lines and a dance floor igniting vocoder that made a nearly forty year old track sound like it's from the future – pretty impressive. On the back of the success of the release Hotspot saw it fit that the rework was giving the remix treatment from two of their finest recruits Simone Vitullo and Reza – both talents offering classy remixes to once again add new flavours to Tina Charles' classic.
Simon Vitullo draws out a massive Deep House cut that's 100% organic, classic sounding, deep in sub-sonic flavour and a guaranteed reaction track for the summer crowds. His slow kick drums pulse in unison with the seriously low end bass, saturated to perfection and full of chest rattling harmonics. The breakdown offers some sultry synth work that breaks the bass and rebuilds into a climax that brings back the low end along with the stripped back drum arrangement.
Reza on the other hand takes things up a notch with a percussive rework that's a little more explosive whilst retaining the coolness of Tina's memorable vocal. The prominent percussion and perfectly swung hats give Reza's remix a more jacked vibe that'll work on all dance floors where House and Tech is the order of the day. The breakdown lets off a piano section that again nods back to the classic styles the remixes are paying homage to. Reza's love for tension and creative risers and fills brings the remix to a crazy peak that'll send feet left, right and centre on any dancefloor in town.
With the Traumton mix setting the bar high on the back of a plethora of global support for his rework, we can only assume that these new offerings will be getting a similar level of support from the DJs and House music lovers alike.