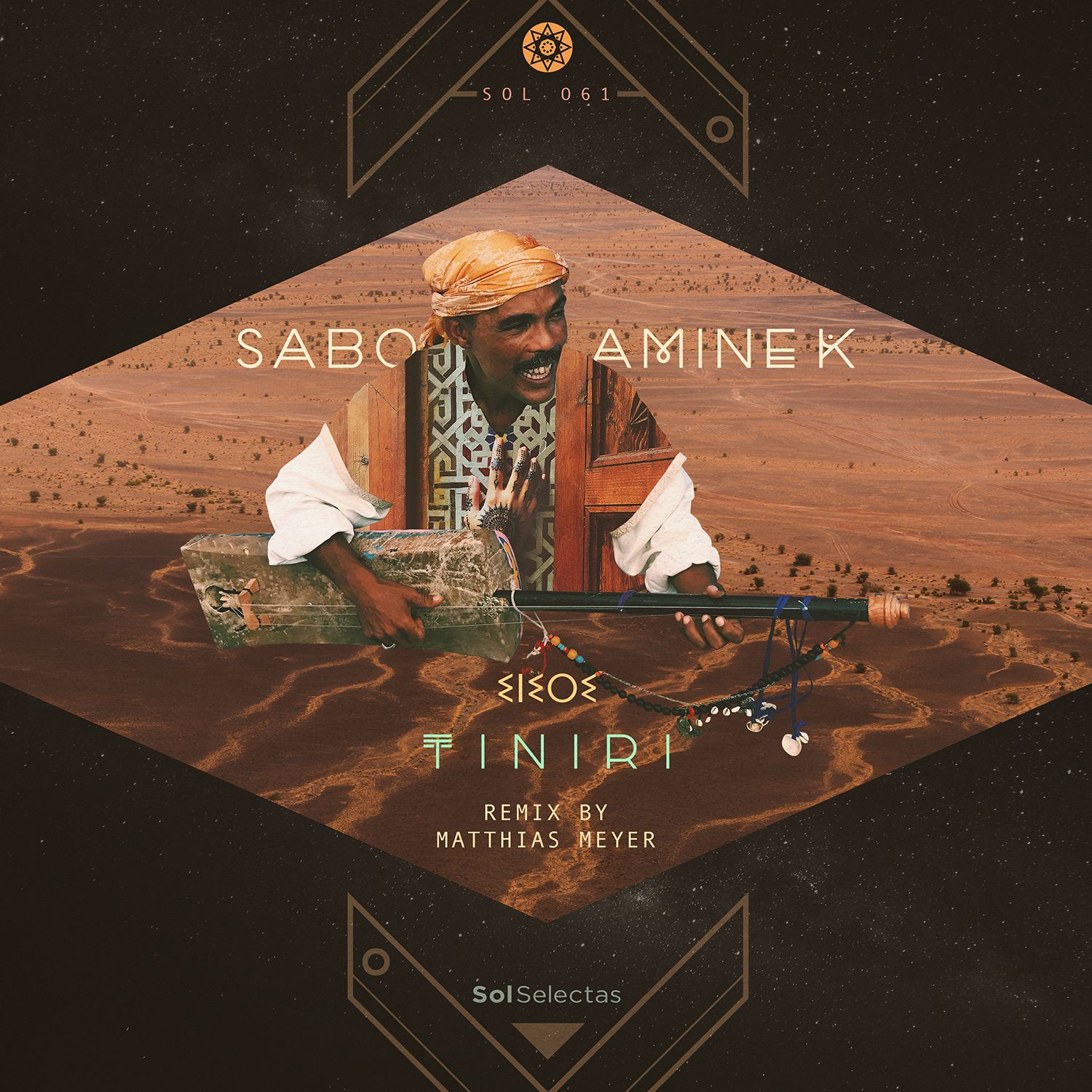 Sabo & Amine K - Tiniri (Matthias Meyer Remix)
The next release from Sol Selectas is from label creator Sabo, and Amine K of Morocco. The title "Tiniri" means Sahara in traditional Berber tribal language, and the song transports us straight into the red sand dunes. All the instruments and vocals were recorded in Marrakesh, while exploring the labyrinth of the Medina. The vocals were written and recorded on the spot, in Arabic, and both songs feature the traditional Moroccan instruments; the Krake, Gembri, and Dharbouka.
The 2nd track "Amanar" is the Berber word for the star constellation Orion, and is a guiding light for wanderers crossing over to Morocco via the Gibraltar Straight. Amanar features distorted brass horns, and beautiful flamenco style guitars, representing the strong Spanish influence that exists in Morocco.
For the remix of "Tiniri" we welcome Matthias Meyer to the label, whose name needs no introduction. He strips back the song focusing on a steady driving tribal beat. The deep hypnotic groove removes the vocals, and adds more atmospheric bliss to the journey.
The artwork form Helia Jamali features a photo taken of a street musician in Morocco, playing the infamous Gembri and singing with pure joy, amidst a desolate Saharan backdrop. With a henna tattoo'ed hand covering his chest, we feel the powerful emotions of art, connecting to the Sol, through his heart.