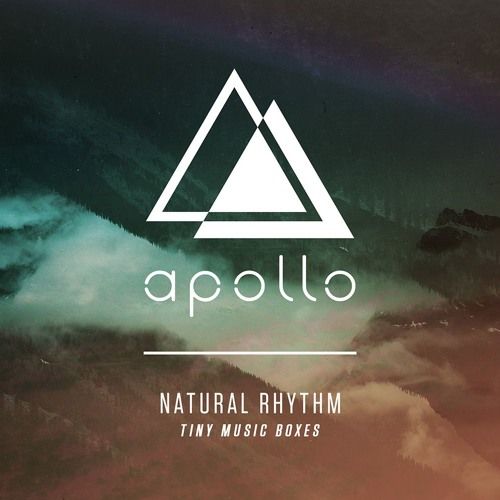 Natural Rhythm - Tiny Music Boxes
Los Angeles duo Natural Rhythm is made up of Thomas White and Pete Williams and between them they have many years experience in the game. They have worked on some of the best labels out there in that time and now return to another in Apollo Music Group. Their Tiny Music Boxes EP is a wonky minimal house affair with four firing cuts.

Centipede goes first and is a track that boasts some excellent airy hi hats which make for an essential groove. Wonky tones, bobbling bass and slick kicks all prop them up and make for some nice freaky sounds for the late night hours. A 100 Leg Mix of the same tune is just as lithe and elastic, with rubber drums and tightly knotted synths all popping about in funky tech fashion. Transistorized then picks up the pace with a slick and gurgling, slithering and busy synthetic house groove keeping you on your toes as it races along through sci fi sound worlds and finally Power Pellets gets truly occult, with bleeping fax tones, unhinged synth lines and blurting splashes of acid all adding up to one hell of a mind bending tune. For electronic music that makes a real impact, this is an essential purchase.