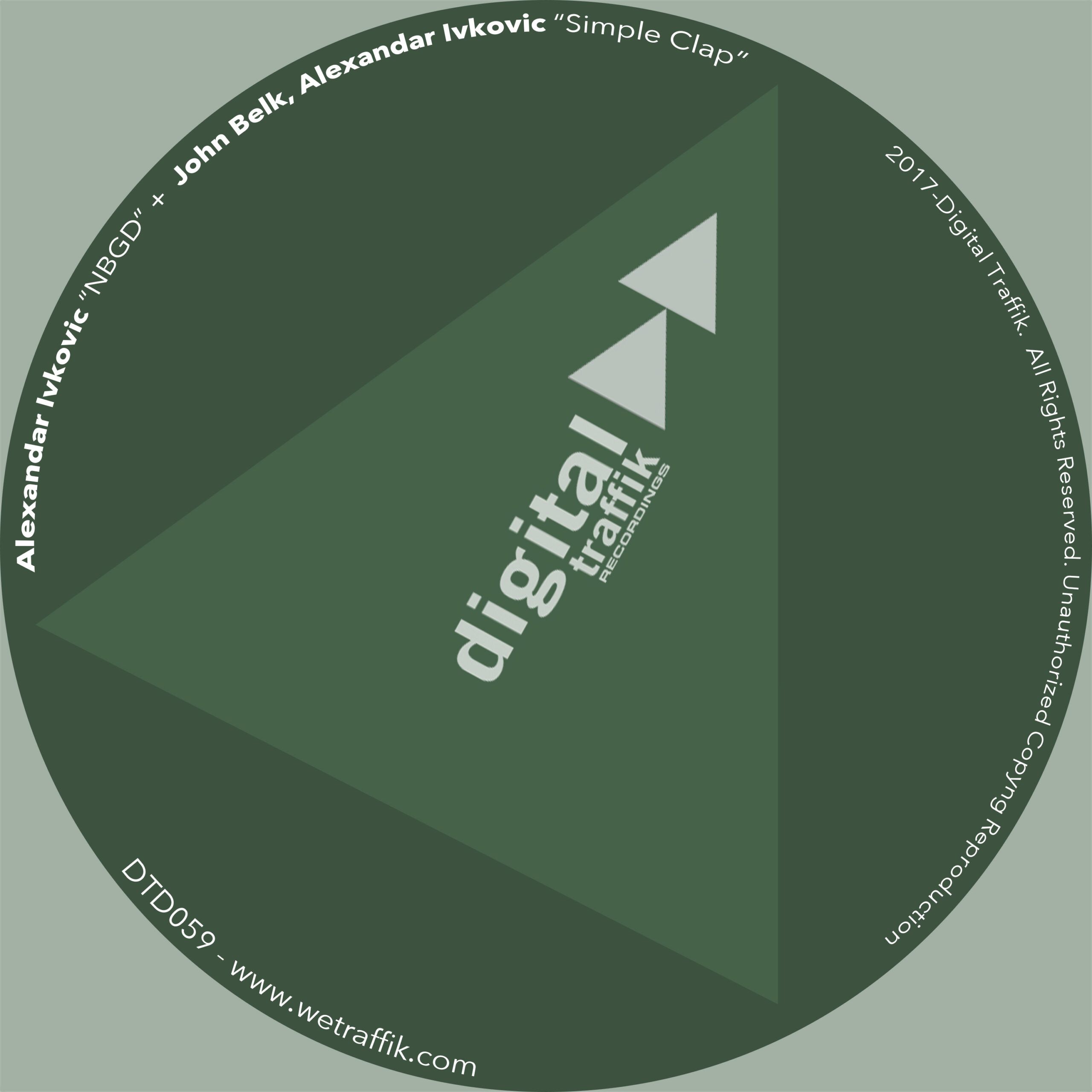 Alexandar Ivkovic, John Belk - NBGD / Simple Clap
Digital Traffik is back with more club heat. The label never really misses and for their next trick it is Alexandar Ivkovic who provides one solo cut, then links with John Belk for another. Between the two tracks a fine techno sound is explored and as such this is another essential outing from the Italian label.
First up, "NBGD" is actually taken from the third vinyl of the Ten Years Of Digital Traffik compilation. It is a warm, soul drenched track with a nice Detroit style that exudes coolness and airy grooves. Skipping drums, nice stabs and clipped vocals all get stitched in and help make it a standout cut. On the flip, Simple Clap gets more raw and unhinged, with coarse hi hats and wonky bass all injecting some playful, off kilter vibes. It makes for the sort of tune that will stand out in any DJ selection and rounds out another great EP.