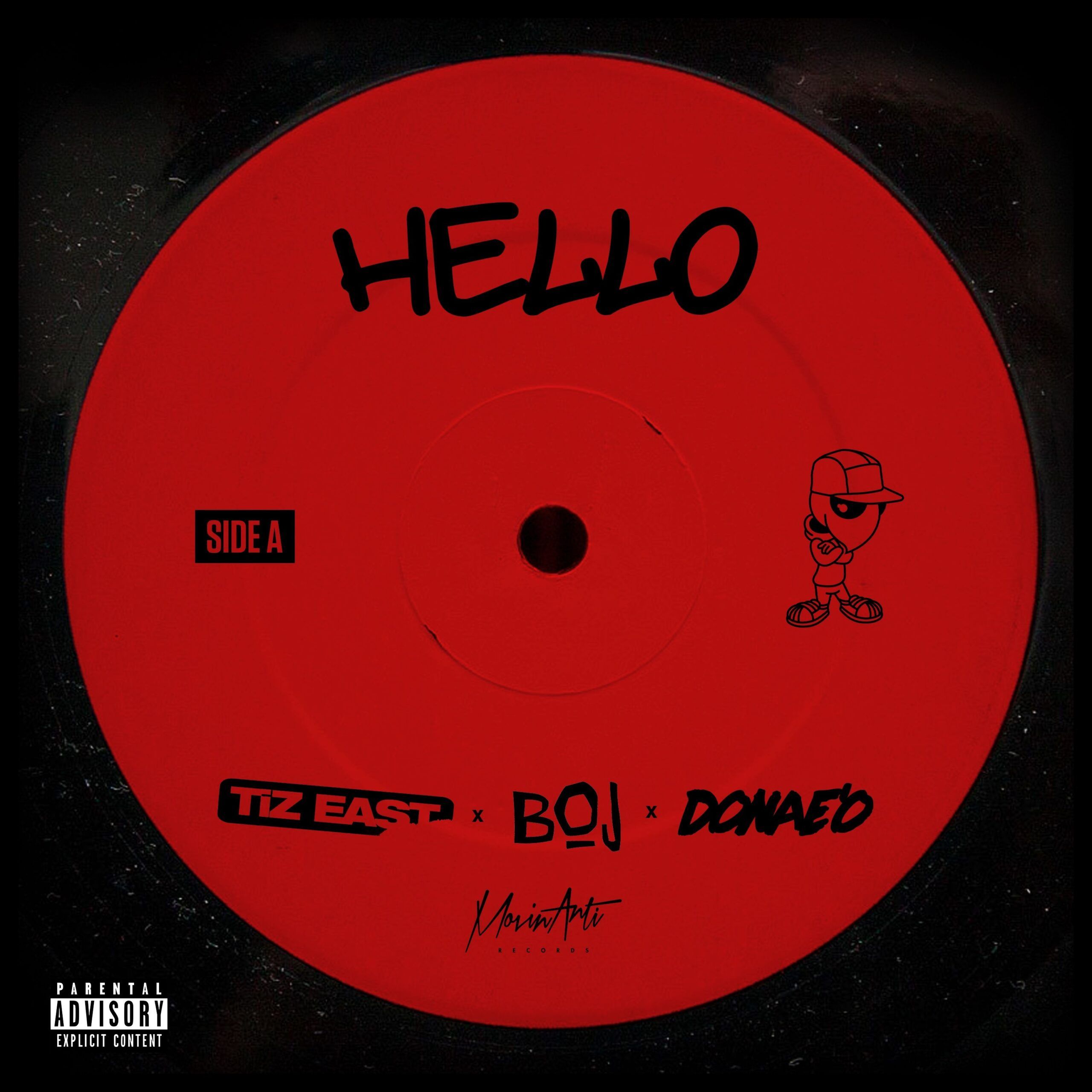 Tiz East Turns Up The Heat With Summer-Drenched Sizzler Alongside Boj & Donae'O On 'Hello'
As the summer draws to a close, East London's break-through act TiZ EAST is determined to end it on a bang; calling on the likes of BOJ and hit-maker Donae'O, they've created the ultimate wheel-up worthy riddim!
Knocking those fall blues away, the 'Hello' encapsulates his African roots with no trouble. Welcomed with an energized and percussive production courtesy of Bayoz Muzik, TiZ EAST bursts through with an infectious hook and hard-hitting verse. Continuing to boast his versatility and authentic flare, he uses this release to display his money-making schemes, and fun-filled spirit. The assisting verses from both BOJ and Donae'O play into the strength of the track as their passion, fire, and spirit collide in one vibrant delivery. Infusing elements of Amapiano and Trap in one sound, the 'Hello' is a swift trip from London to Lagos!
The collaborative single'Hello', which premiered with DJ Target on BBC Radio 1Xtra,is paired with a set of Suave-directed visuals which follow TiZ as he whips around his ends in London; from his barbershop to a small link up filled with dancers, good food and energy, we are taken on a motive to remember! Speaking on the single TiZ EAST commented,"This track is a special one for me and we're about to have it lit from London to Lagos, The Only Way Is Up!". Being released via Donae'O' label 'Movin Anti', this further solidifies TiZ EAST's growth as he climbs further up the ranks!