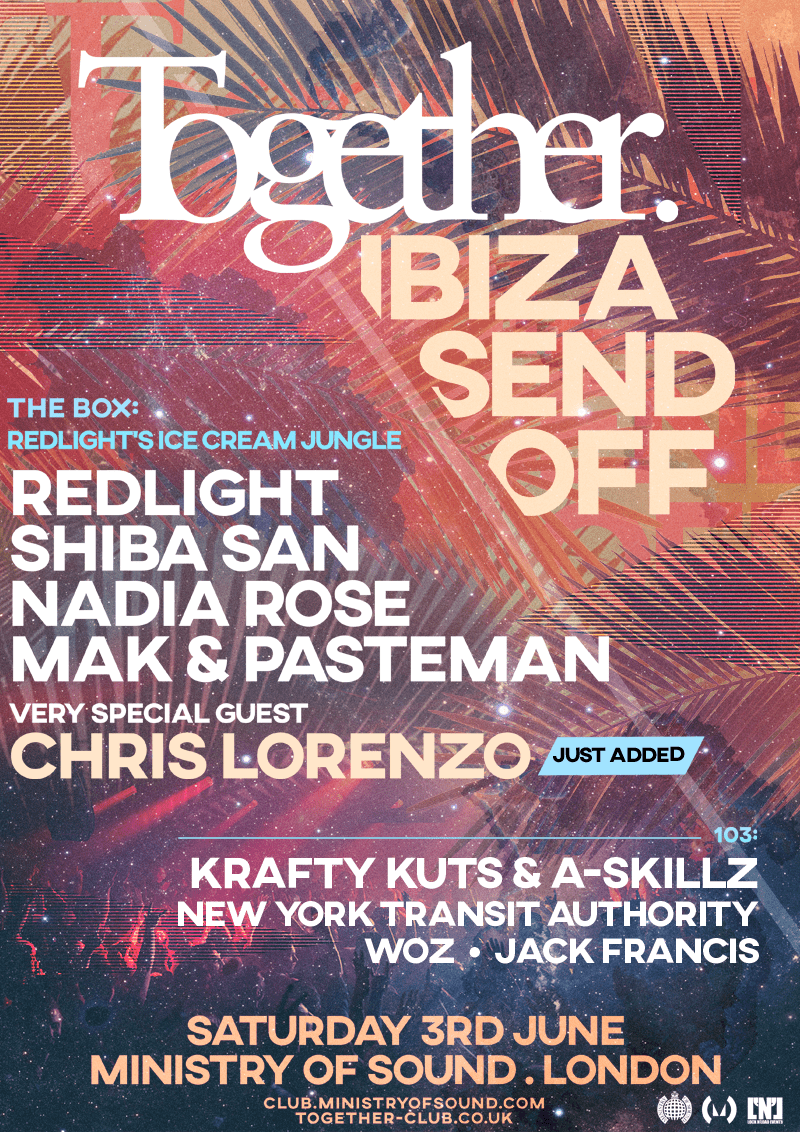 Together: Ibiza Send Off
There's not long to go now until we jet off to the White Isle for another massive summer season at our Balearic home, Amnesia Ibiza! But before we go we're throwing one massive party to welcome the summer in true Together fashion with some of dance music's finest!
What makes this night extra special is the fact that renowned Bristolian producer Redlight will take over Ministry of Sound's legendary Box room with his Ice Cream Jungle!
Sat 03 Jun 20171
1pm — 6am
The Box: Redlight's Ice Cream Jungle
Redlight
Shiba San
Nadia Rose PA
Mak & Pasteman
Jack Francis
Very Special Guest Chris Lorenzo
103
Karfty Kutz & A-Skillz
New York Transit Authority
Woz
Baby Box: Hosted by Rough Tempo
To Be Announced
The Loft: Hosted by Open House
Danny Owen
Deck Radford
Mac
Emerson