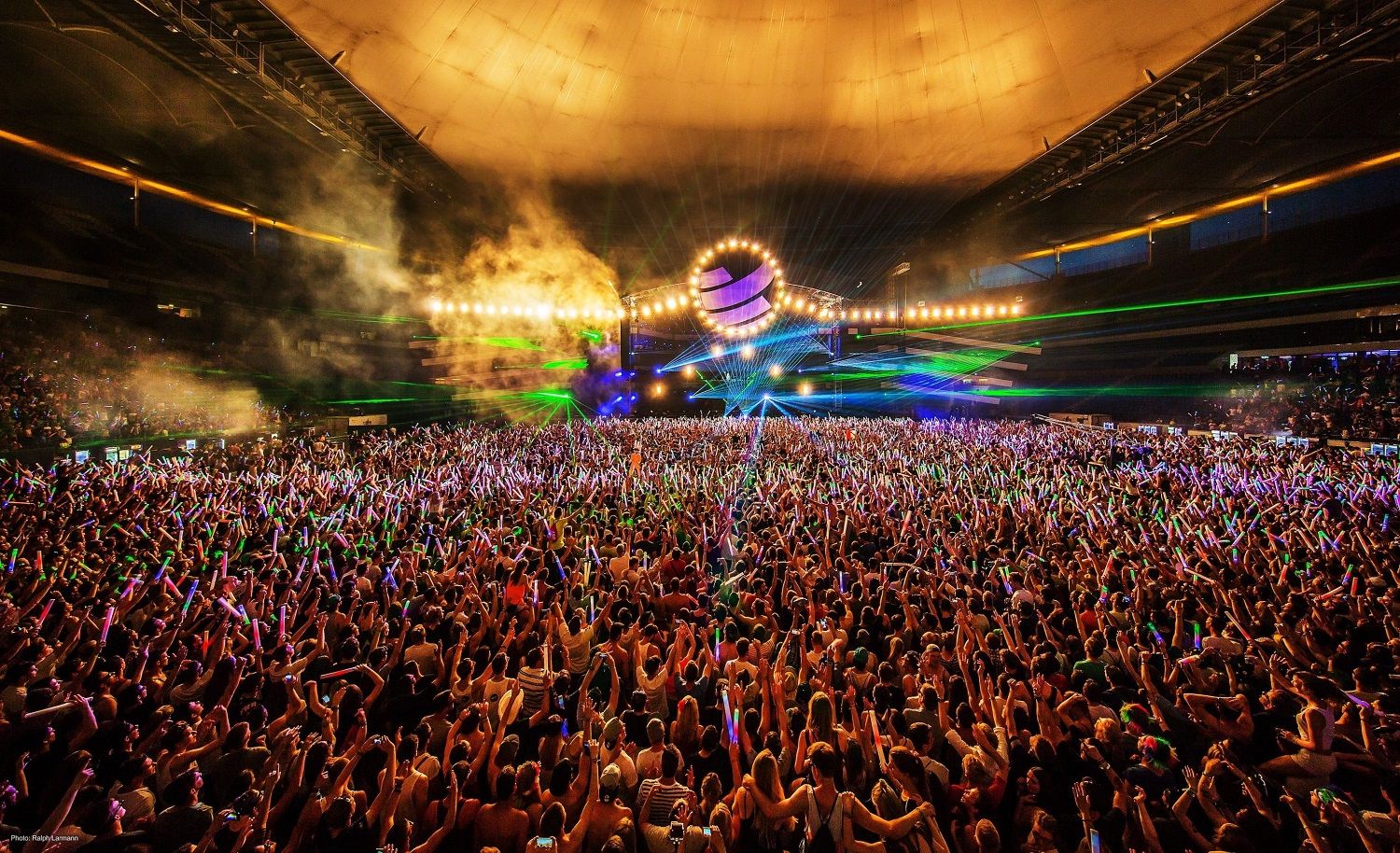 Tomorrowland Present Dimitri Vegas & Like Mike – World Club Dome Winter Edition
The BigCityBeats WORLD CLUB DOME Winter Edition is returning to Schalke. In a follow-up to last year's event, which saw BigCityBeats and Hardwell transforming the Veltins Arena into one of the biggest clubs in the world, Gelsenkirchen will be hosting this spectacular second edition of the Winter Edition, scheduled for 12 November 2016. Firing up the Schalke stadium to boiling point this time will be Dimitri Vegas & Like Mike, currently No.1 in the DJ Mag Top 100.
Der BigCityBeats WORLD CLUB DOME has already done the business once this summer, drawing 130,000 fans to Frankfurt, some of them in the BigCityBeats Club Boeing 747, for an event involving campsites, BigCityBeats hotels, a new pool area and the modification of the entire, breath-taking stadium area to create the biggest clubbing site in the world… Now, for the second time, BigCityBeats is working its "biggest club" magic on the Veltins Arena for the Winter Edition of the WORLD CLUB DOME.
Tomorrowland will be presenting the Belgian Top DJ duo Dimitri Vegas & Like Mike, No.1 in the electronic music firmament and a headliner act at all the major festivals. After massive hits like "Tremor" and "The Hum" their current single "Stay a While" is roaring up charts around the globe. Hot on the heels of their monumental set at the BigCityBeats WORLD CLUB DOME in Frankfurt, they are now gearing up to bring their madness to Germany in the biggest solo show of their career. Expect a mindblowing production specially created by Tomorrowland!
The Veltins Arena is fresh from another great event, serving as the ideal playground for UNITE – The Mirror to Tomorrowland. That was the BigCityBeats' second, sold-out extravaganza in Gelsenkirchen. Get ready for another gigantic, mind-boggling party on 12 November 2016.
Registrations are now open for the BigCityBeats WORLD CLUB DOME Winter Edition with Dimitri Vegas & Like Mike. Follow the link below to register for tickets:
http://www.worldclubdome.com/winteredition