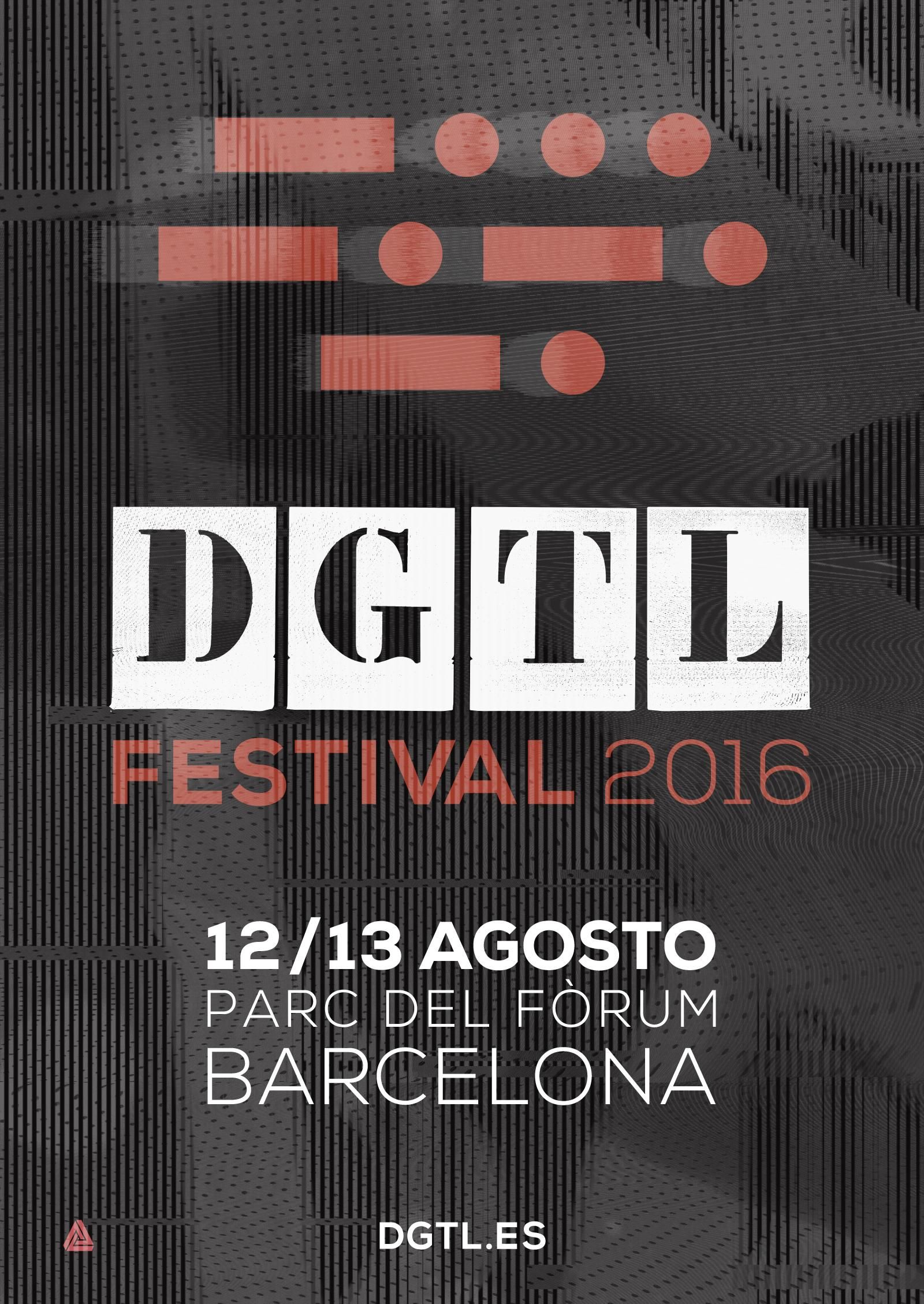 DGTL releases plans for art & revolution program during Barcelona festival
For its second Barcelona festival, DGTL has rolled out their plans to support the organisation's fundamental Art and Revolution projects. To support DGTL's sustainability program, the Dutch event promoter has initiated a number of measures like utilizing reusable hardcups at the bar, a cashless/tokenless payment system, a smart power plan, a Trash Army to deal with any litter during and after the festival, a 'Revolution market' for visitors, and, most important of all, the festival will be entirely veggie in food options. The winning concept for the Art Pitch this year is Playmodes, who are building a 30 meter long interactive light tunnel.
Drinking Cups & Payment System
During the 2016 edition, visitors of DGTL Barcelona will be able to drink from reusable plastic hard cups to reduce the amount of waste. An extra €2 deposit will be included in the price for drinks, and can be refunded on your wristband after returning the cup to one of the bars. The payment system will also be free of physical tokens this year, and is based entirely on visitor's chargeable wristbands. This way DGTL doesn't have to print the usual large amount of tokens which will even more plastic waste.
Power Plan & Revolution Market
To reduce the power consumption during DGTL Barcelona, the organisation has set up a smart powerplan that can result in a 40% cut in diesel consumption. Furthermore, all the grid connections at Parc Del Forum will be utilized fully to minimise the use of diesel generators. After the event, all data of the energy consumption is collected and analysed into a report that will be evaluated for the energy plan for future editions. DGTL Barcelona also offers a Revolution Market. Here, visitors can buy unique items from local, sustainable brands, from clothing to home decorations. Babocka Thrift Boutique and Tailor's, a collective of independent artists and freelancers, will be hosting the Market.
A specially trained Revolution trash army will take care of all pollution and litter across the festival terrain and the stages. But DGTL has also set out a couple of cool projects that allows visitors to take part in helping reduce waste as well.
Veggie Food Program & Kosturica Partnership
The foundation for this year's Revolution efforts is of course the fact that it's meatfree: from the visitors to the artists, literally everybody will be sticking their teeth into a variety of delicious veggie alternatives during the two-day span of the festival. By being meatfree during the festival, we can save up to 53.000 kg/CO2 (non-bio), 14 million liters/water and 21.000 kg/forage. That's equal to almost 350 return flights from Amsterdam-Paris.
DGTL also collaborated with an agro-ecological farm, Kosturica, where festival volunteers learned about growing their own vegetables and how to put it into practice at home. The volunteers that missed the activities that day will be able to learn about home growing at the festival itself, where Kosturica will have its own stand, the GreenHouse. 75% of all veggies used for DGTL Barcelona are coming from the same Kosturica farm, where the volunteers had their training day and helped harvest the vegetables that will be cooked during the festival.
Art Pitch Winner
Playmodes, the Art Pitch winner this year, has constructed a 30-meter long interactive tunnel of existing materials, corresponding with the architecture of Parc Del Forum where the festival is being held. A stunning lightshow will be an integral part of the experience while walking through the tunnel, and visitors can play a part in it. Just how will remain secret until the festival that will take place on August 12 to 13.
Weekenders & Tickets Weekender 69'50€.- (Last release) Day Tickets 37'50€.- (Last release)