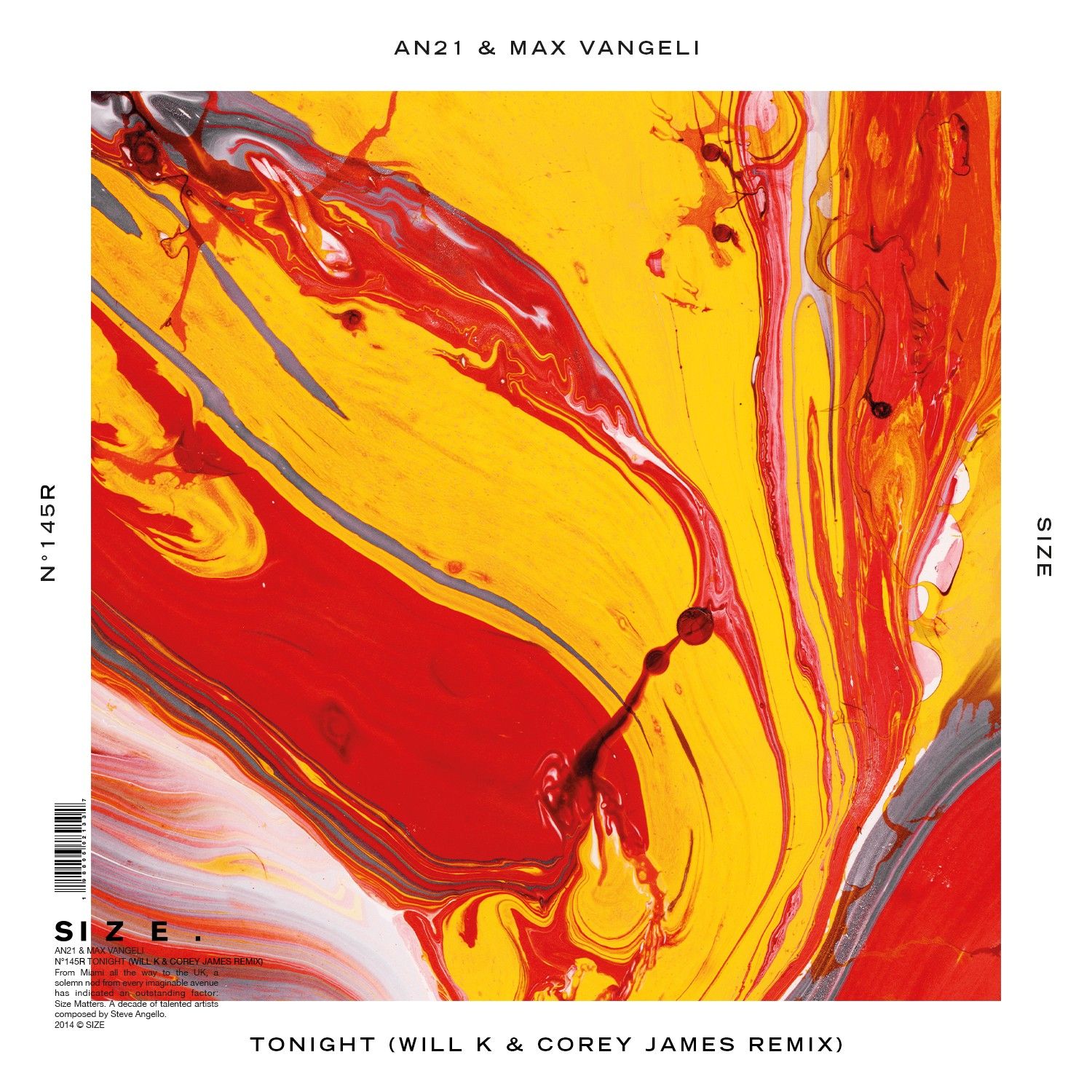 AN21, Max Vangeli - Tonight (Will K & Corey James Remix)
In an effort to connect with aspiring producers around the globe, Size Records teamed up with label mainstays Max Vangeli & AN21 as well as Wavo in order to give artists the chance to remix the mighty 'Tonight'.
Chosen winners were the pairing of Corey James & Will K–hailing from England and Australia respectively. Their rework will be available for free download via Size Records' Soundcloud on July 31st.
The duo's remix sounds perfectly at home on Steve Angello's label; ominous breakdowns build to epic peaks with an emphasis on powerful big room synths. With the recognition of a release on the highly influential imprint, this remix will find its way onto dance floors globally. As winners, Corey and Will also took part in a Skype session with Max Vangeli and AN21 to A&R the remix and talk production; a great experience for the aspiring pair.
For More Information On SIZE Records, See The Following:
https://www.facebook.com/SizeRecords
https://soundcloud.com/sizerecords
https://twitter.com/SizeRecords
For More Information On Will K, See The Following:
https://www.facebook.com/WillKOfficial
https://soundcloud.com/WillKOfficial
https://twitter.com/ItsWillK
For More Information On Corey James, See The Following:
https://www.facebook.com/CoreyJamesOfficial
https://soundcloud.com/CoreyJamesOfficial
https://twitter.com/ImCoreyJames