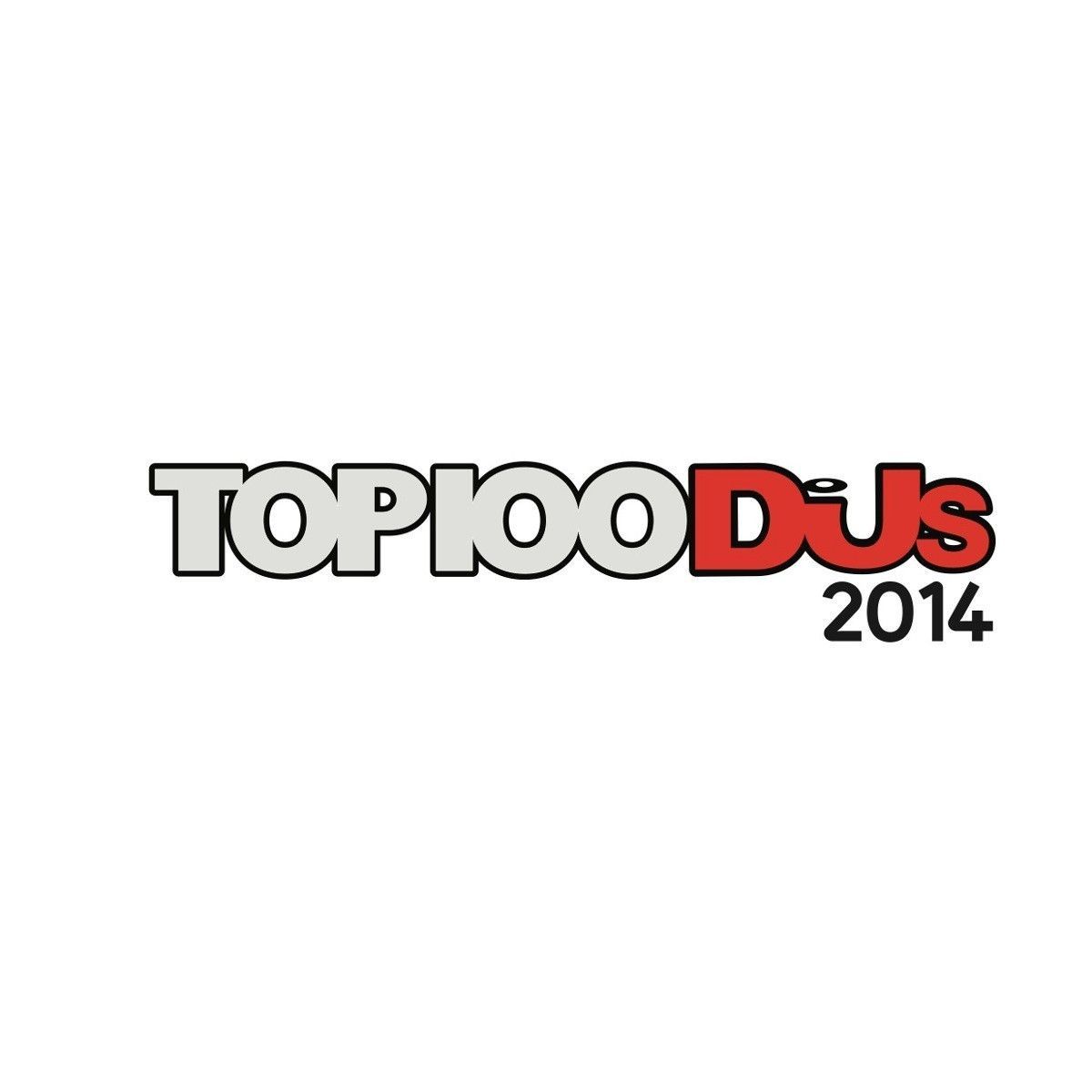 Top 100 DJs Poll 2014 Results – Over 900,000 Votes Cast!
The results of the Top 100 DJs Poll 2014 are in, and Dutch star, Hardwell, has been voted the world's No.1 DJ for the second consecutive year; another milestone achievement after he became the Poll's youngest ever winner in 2013. The results were announced at the Top 100 DJs Poll Awards parties in Amsterdam – where Hardwell and fellow winners were presented with their awards, in front of 45,000 dance music fans – and London.
Held for the fourth year during the Amsterdam Dance Event (ADE), and hosted at the Amsterdam Music Festival (AMF), the Dutch event at the city's Amsterdam ArenA venue was preceded by a charity dinner and awards presentation in aid of Dance4Life, 10,000 Hours, the Ocean Campaign and LYMF & co. Winners on the night included Derrick May – who was inducted into the DJ Mag Hall of Fame, Deorro – Highest New Entry, Armin van Buuren – Highest Trance DJ, Dimitri Vegas & Like Mike – Highest DJ Duo, Steve Angello – Highest House DJ, Skrillex – Highest Bass DJ, Ummet Ozcan – Highest Climber, Carl Cox – Highest Techno DJ, DJ Snake – Highest Trap DJ, and Angerfist – Highest Hardstyle DJ.
At London's O2 Brixton Academy, the UK's biggest ever Top 100 DJs party welcomed the Poll winner, Hardwell, who flew over from Holland to join Dash Berlin, Showtek, Andrew Rayel, Aly & Fila, Riva Starr, Flash Mob, Copy Paste Soul, Coyu, Dyro, and Don Diablo.
Hardwell said:
"Wow – this is a dream that just keeps going! I'm extremely proud to find myself holding on to the title of No.1 DJ in the world for another year. Last year was a moment in my career I had spent 10 years dreaming of but to be back on stage again, picking up the award for a second time in a row, is beyond my wildest dreams. To my fans, the music lovers and everyone else along the way during this roller coaster 12 month period, I just want to thank each and every one of you. Your support for my music and love for this scene is truly inspirational. I'm really looking forward to what 2015 will bring, with the arrival of my first full artist album, a new world tour and a bunch of other exciting projects, I know this new chapter in the journey is going to be the best part yet!
FULL TOP 100 DJS RESULTS & ANALYSIS
TOP 100 DJS POLL 2014 – ANALYSIS BY DJ MAGAZINE'S CARL LOBEN
Club-land worldwide has spoken once again. The votes for the Top 100 DJs Poll 2014 ‹ more than 900,000 this year ‹ have been counted and verified, and Hardwell has been voted the world's No.1 DJ.
A quarter of the Top 100 DJs are different to last year, showing what a fast-moving international scene we're all involved with. There are 24 new entries and one re-entry (the evergreen Boy George), and altogether 30,000 different DJs were voted for. Votes came in from practically every country on Earth ‹ including places like Christmas Island and Lesotho ‹ and the most votes came from the USA, followed by Holland, the UK and Brazil. Latin America was the area that had the biggest increased vote.
Hardwell faced stiff competition from various contemporaries at the apex of the poll. Belgian brothers Dimitri Vegas & Like Mike are the Highest Duo and have shot up to No.2 from No.6 last year. Five-times winner Armin Van Buuren (No.3) is still right up there, and that other young Dutch hotshot Martin Garrix has rocketed into the Top 5 at No.4.
The Highest Trance DJ award goes to Armin. With his A State Of Trance radio shows and worldwide events, Armin is still carrying the flag for trance. A few trance big-hitters have taken a tumble in the poll ‹ Egyptian gods Aly & Fila and UK trio Above & Beyond are both down eight places, W&W and Dash Berlin are both down four, Paul van Dyk is down six, Markus Schulz is down 23, Sander Van Doorn is down 12, Gareth Emery is down 23, Orjan Nilsen is down 30, John O'Callaghan is down 16, and Ferry Corsten is down 49 places.
EDM RIP?
There are already signs that many of the top DJs are jumping ship from EDM. Originally a term for all electronic dance music, EDM came to mean that big room blend of electro-house, trance and brostep wobble that has dominated club-land for the past couple of years. The sound has been experiencing a backlash though, and from their Top 100 answers it looks as though many DJs are now trying to distance themselves from EDM. So is it EDM RIP?
Out of this year's Top 100 DJs, only American new entry MAKJ describes his DJ style as 'EDM'. All the top jocks are now using words like "energetic" and talking about "the return to groove" that signals a move towards big room house. Laidback Luke is championing the term 'future house' ‹ "future house is deep house meets EDM," he says ‹ and one man who many of the big jocks are citing this year as their breakthrough artist is Oliver Heldens. Heldens, the third highest new entry at No.34, had the massive 'Gecko' track earlier this year.
It's the Beatport genres of electro house and progressive house that are benefiting from the EDM backlash. 'Progressive' means a very different thing to what it did in the 1990s, when Sasha & Digweed ruled the world. Today it means Dannic, Thomas Gold, R3hab and Quintino & Ftampa, it means Spinnin' Records and Hardwell's Revealed. Dimitri Vegas & Like Mike call their sound "big room electro/progressive", as does Highest New Entry Deorro from the US, and Toronto duo DVVBS who crash into the chart one place below Deorro.
It seems like house ‹ the longest-serving dance genre of all, the sound that started with Frankie Knuckles and Larry Levan in black gay clubs in the USA over thirty years ago ‹ has mutated once again to provide the lifeblood of the majority of dancefloors worldwide. DJ Kura, 3lau, Don Diablo, Wolfpack, Audien, Merk & Kremont and Tomorrowland resident Yves V are all electro/progressive new entries into the poll this year.
House never went away, of course, but while EDM gatecrashed the mainstream and the commercial charts, particularly Stateside, a few years ago, house is now being lined up as the new 'hype' genre.
HARD & FAST
If EDM is being rebranded as big room house and trance is still bubbling away in the background, hardstyle is the genre that stands alone ‹ loud and proud. Angerfist is the Highest Hardstyle DJ this year, replacing Headhunterz as the highest charting hard jock, and if a few hardstyle DJs have dropped down in the poll ‹ Frontliner down eight, Zatox down 21, Headhunterz and Noisecontrollers down a bit, Wildstylez down 39 ‹ there are others moving up to fill the void.
The scene may have lost Showtek to "hard-edged progressive electro", but Brennan Heart is up 14 places, Da Tweekaz are up 20, and there are new entries for Firebeatz, Vinai from Italy, Dutch duo Radical Redemption, TJR from LA and Code Black. Those who doubted that hardstyle could secure a foothold in mainstream club-land will have to eat their words.
Drum & bass is still a major worldwide sound also, but there are no d&b DJs in the poll this year. The techno scene is still strong, but only Carl Cox (No.59), Umek (No.75) and Richie Hawtin (No.90) appear in the Top 100 this time out. There are probably a couple of reasons for this ‹ techno DJs don't really campaign for votes, and ‹ like clubbers from the drum & bass scene ‹ techno aficionados don't really vote in the poll anymore, as few of their favourites get into the chart. It's like a vicious circle.
Bass music is still well represented in the chart, however. Skrillex is the Highest Bass DJ at No.9, while Borgore from Israel is a new entry at 41. Zedd, who is probably more electro than anything, is up a couple of places to No.22, while Dillon Francis and Knife Party both chart respectfully in the fifties. Zomboy is a new entry at 77, while Diplo ‹ however you define this musical magpie ‹ is up 32 places to No.32.
We've introduced a new award this year to cover a relatively new dance style that's impacted worldwide. DJ Snake is the Highest Trap DJ, helped considerably by spending much of the year on tour with Skrillex and by his big 'Get Low' tune with Dillon Francis. It looks like trap is here to stay.
HISTORY OF THE POLL
The Top 100 DJs Poll began as an editorial feature in October 1993, to celebrate DJ Mag's 100th issue. It was predominantly UK-based at first, but when the poll was opened up to the international scene via website voting, it truly exploded. There have been a few attempts at imitation, but DJ Mag's Top 100 DJs Poll has remained the definitive list. As well as its significance for individual DJs, the Top 100 DJs Poll also documents the growth – or decline – of dance music scenes, reflecting the ebb and flow of genres as new sounds and scenes take hold and spread.
In 2013, Hardwell was crowned the No.1 DJ for the first time, toppling five-time No.1, Armin van Buuren. 2011's winner was David Guetta. Other previous winners include Tiesto (three times), Paul van Dyk (twice), Paul Oakenfold (twice), Carl Cox (twice), Sasha and John Digweed.
TOP 100 DJS POLL 2014 RESULTS
1. Hardwell – Non-Mover
2. Dimitri Vegas & Like Mike – Up 4 Highest Duo
3. Armin Van Buuren – Down 1 Highest Trance
4. Martin Garrix – Up 36
5. Tiesto – Down 1
6. Avicii – Down 3
7. David Guetta – Down 2
8. Nicky Romero – Down 1
9. Skrillex – Up 2 Highest Bass
10. Steve Aoki – Down 2
11. Calvin Harris – Up 4
12. Afrojack – Down 3
13. Blasterjaxx – Up 58
14. Dash Berlin – Down 4
15. Alesso – Down 2
16. Deadmau5 – Down 4
17. Showtek – Up 10
18. W&W
19. Deorro – Highest New Entry
20. Dvbbs New Entry
21. Nervo – Down 5
22. Zedd – Up 2
23. R3hab -Up 35
24. Andrew Rayel – Up 4
25. Above & Beyond – Down 8
26. Steve Angello – Up 12 – Highest House
27. Dyro -Up 3
28. Aly & Fila – Down 8
29. Axwell -Down 10
30. Dannic – Up 44
31. Ummet Ozcan – Up 68 – Highest Climber
32. Diplo – Up 32
33. Krewella – Up 11
34. Oliver Heldens – New Entry
35. Fedde le Grand – Down 6
36. Vicetone – Up 24
37. Angerfist – Down 3 – Highest Hardstyle
38. Paul van Dyk – Down 6
39. Sebastian Ingrosso – Down 21
40. Headhunterz – Down 17
41. Borgore – New Entry
42. DJ Kura – New Entry
43. Daft Punk – Down 21
44. Markus Schulz – Down 23
45. Frontliner – Down 8
46. Kaskade – Down 10
47. Brennan Heart – Up 14
48. Coone – Down 3
49. Infected Mushroom – Up 4
50. Laidback Luke – Down 19
51. Sander van Doorn – Down 12
52. Dada Life – Down 17
53. Knife Party – Down 28
54. Dillon Francis – Up 19
55. Yves V – New Entry
56. Firebeatz – New Entry
57. Porter Robinson – Down 16
58. ATB – Down 25
59. Carl Cox – Down 13 – Highest Techno
60. Eric Prydz – Down 6
61. Gabry Ponte – New Entry
62. Vinai – New Entry
63. Makj – New Entry
64. Radical Redemption – New Entry
65. DJ Snake – New Entry – Highest Trap
66. Da Tweekaz – Up 20
67. Noisecontrollers – Down 1
68. Carnage – New Entry
69. Cosmic Gate – Up 11
70. Diego Miranda – Up 24
71. Zatox – Down 21
72. Quentin Mosimann – Down 3
73. Tenishia – Down 8
74. Gareth Emery – Down 23
75. Umek – Up 22
76. Tiddey – Up 8
77. Zomboy – New Entry
78. Bl3nd – Up 13
79. Orjan Nilsen – Down 30
80. TJR – New Entry
81. 3lau – New Entry
82. Don Diablo – New Entry
83. Madeon – Down 24
84. Wolfpack – New Entry
85. Mike Candys – Down 18
86. Quintino – New Entry
87. Borgeous – New Entry
88. Audien – New Entry
89. Boy George – Re-Entry
90. Richie Hawtin – Down 14
91. Ferry Corsten – Down 49
92. Code Black – New Entry
93. Heatbeat – Down 8
94. Merk & Kremont – New Entry
95. Wildstylez – Down 39
96. Bingo Players – Down 44
97. The Chainsmokers – New Entry
98. John O Callaghan – Down 16
99. Arty – Down 42
100. Felguk – Down 22