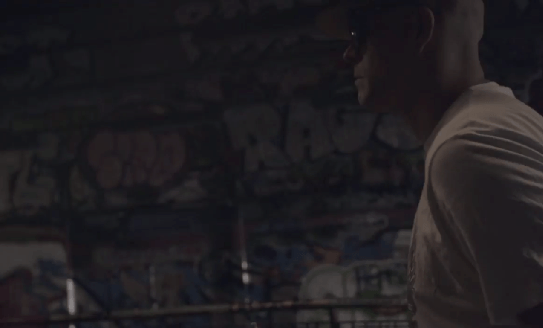 Corona captures Sound of the Beach with new web series
Today Corona SunSets, the sensational global beach festival experience, once again makes waves, this time by releasing a new web series: SunSets Sound of the Beach. Immersive webisodes, now available to view online, capture the journey of six incredible music producers who have been selected amongst 1,800 hopefuls to bring the sound of the beach to life. From these six finalists, Corona has crowned the winner of the first ever SunSets Sound of the Beach competition: DJ Uppfade.
This unprecedented worldwide competition seamlessly integrated thousands of fans, iconic beach locations and up-and-coming artists from around the globe, which was achieved in partnership with Beatport. Corona set out to co-create and shape a new music genre, one centered at the crossroads of Balearic beat and deep house, and celebrates the spirit of the beach. The SunSets Sound of the Beach webisodes offer viewers a front row seat as these rising DJs shape and capture the new sound.
The SunSets vision represents the celebration of two passions deeply imbedded in the Corona brand, the beach and music. The series of beachfront music events kicked off in July, visiting some of the world's most desirable beach destinations in the world, including the beaches of Ibiza, Spain, Acapulco and Playa del Carmen in Mexico, Toronto, Canada, and the UK.
The SunSets DJ competition is an innovative, immersive component of the music festival experience. First, DJs were invited to submit a live mix via Beatport, which led to a second stage of remixing Cajmere's classic club track 'Brighter Days'. From there, six finalists were flown to Ibiza where they lived together for a week in a private villa, creating music inspired by the beach, ultimately creating an original production that brought the Sound of the Beach to life. Internationally acclaimed DJs Annie Mac, Claude VonStroke and Cajmere acted as mentors and judges, ultimately selecting DJ Uppfade as the SunSets first champion.
"Corona SunSets is a pitch perfect program to discover, establish, and curate the new sound of the beach," said Clark Warner, Executive Creative Director of Beatport. "Watching the finalists engage and learn directly from this incredible team of world-class mentors and judges proved just how powerful the language of music can be, from coast to coast."
DJ Uppfade (Janis Jekabsons) has been playing regularly for nearly a decade, holding down Riga hotspots in his hometown with an energy and vibe that embodies Corona SunSets. He was joined by a group of emerging global talents, all of whom are being recognized at the Amsterdam Dance Event. Corona SunSets DJ finalists include:
DJ Dohko, AKA Sergio Villanueva, from Mexico City, Mexico
DJ 747, AKA Ryan Chan, from Vancouver, British Columbia, Canada
DJ Robert David, AKA Arpad-Robert David, from Hvidovre, Denmark
DJ Martin Mars, AKA Mario Martorelli, from Naples, Italy
DJ Uppfade, AKA Janis Jekabsons, from Riga, Latvia
DJ Riki Inocente, AKA Richard Inocente, from London, UK
From the beach to global stage, DJ Uppfade's official Corona SunSets grand prize sets him up for success, including an artist management contract, a guaranteed commercial release, ten prestigious DJ performance spots, $20,000 in gear, four days of studio time at Sonic Vista Studios in Ibiza and more.
"Our finalists displayed incredible talent and creativity in helping develop and shape a signature sound- The Sound of the Beach," said Kathryn Sattler, global marketing director, Corona. "The beach is part of our DNA at Corona, and through this competition and webisode content, we're celebrating the world's beaches and creating an emotional connection to the experience in an entirely new way."