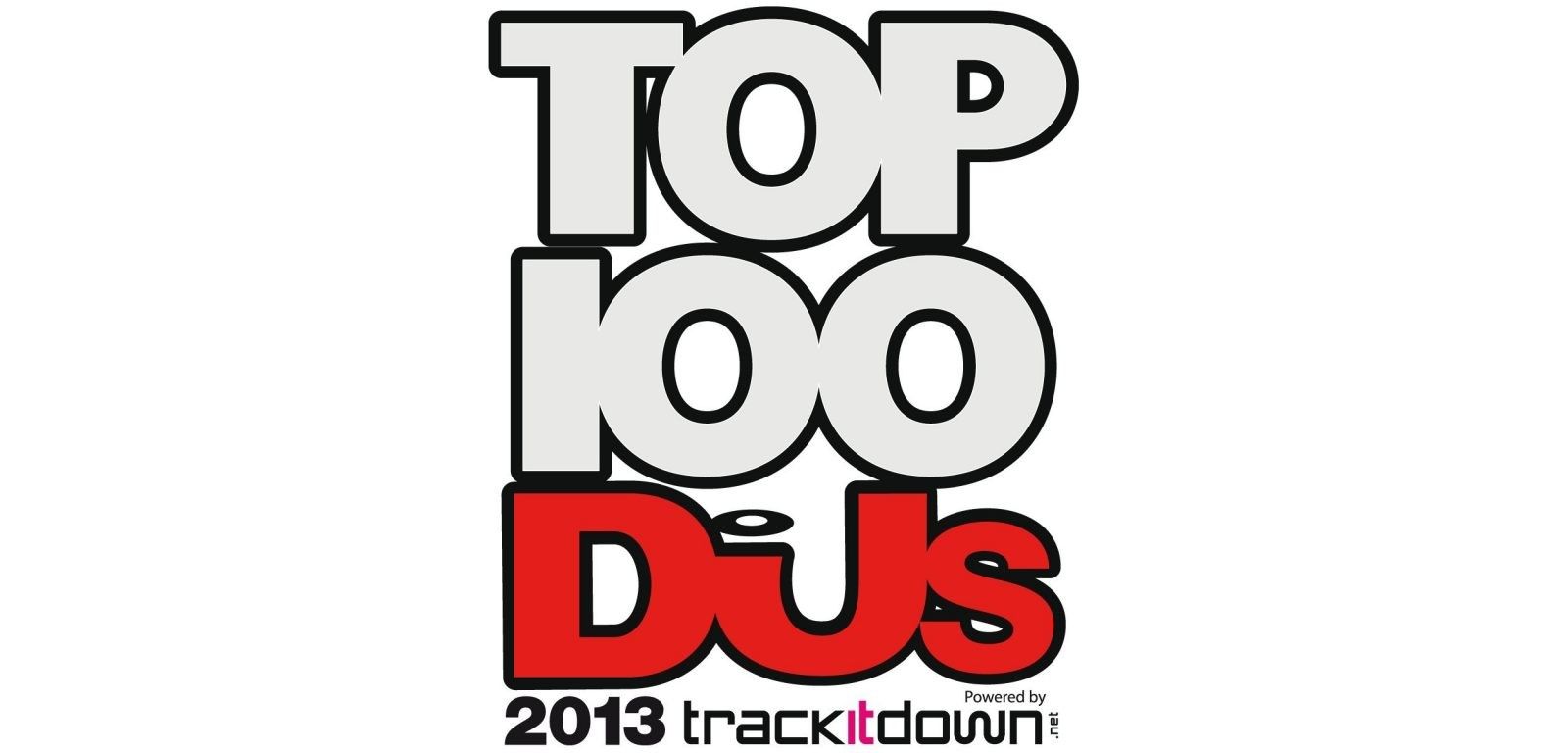 Top 100 DJs Poll Awards Parties Announced
Since launching in 1993, the Top 100 DJs Poll —powered by Trackitdown — has grown to become the definitive yardstick of the world's most popular DJs and the biggest music poll of its kind in the world.
In its 20th year, the poll has already broken previous voting records, with over 750,000 votes cast so far. The first details have been announced for the awards parties, to be held in Amsterdam and London on Saturday 19th October.
ALDA Events and ID&T will join forces with DJ Mag to turn the Amsterdam RAI into the biggest dancefloor of ADE. The DJ mag Top 100 DJs Award show will be held within the Amsterdam Music Festival, with a line-up featuring Alesso, Armin van Buuren, Hardwell, Dimitri Vegas & Like Mike, W&W and the world's No.1 DJ. The awards will coincide with two other events at the RAI, Sexy by Nature by Sunnery James and Ryan Marciano, TIKTAK by E&A Events.
In London, the Electric Brixton will host the UK edition in association with Ministry of Sound, featuring the world's No.1 DJ, Dimitri Vegas & Like Mike, Bob Sinclar, and more to be announced. Further details on both events will be released soon.
To reflect the 20th anniversary, and in addition to the regular poll voting, DJ Magazine in association with KLM are asking music fans to vote for their favourite DJ of the last 20 years. The winning DJ will receive the Top 100 DJs Legend Award brought to you by KLM, carrier of the World's best DJ's, at the Amsterdam Top 100 DJs Awards party which is being held for the third consecutive year during the Amsterdam Dance Event (ADE). The Amsterdam Music Festival is an initiative of ALDA events and ID&T and more information can be found via: http://www.amsterdammusicfestival.com
This is the first time an award of this nature will be presented. KLM recognises that Dutch music pioneers including Armin van Buuren, Tiësto, Hardwell, Nicky Romero, Sunnery James and Ryan Marciano, plus promoters like ID&T and labels like Armada, have flown around the world multiple times, setting international standards within the electronic music scene. As a big supporter of the pioneering Dutch spirit and a carrier of 'Dutch pride', presenting a historical award like this was a natural fit to KLM, particularly as the awards are in the company's hometown and that 2013 is the 25th anniversary of the Dutch dance music industry. The historic award show will be broadcast live on KLM's own YouTube channel.
ABOUT THE TOP 100 DJS POLL
In 2012, Armin van Buuren was crowned the No.1 DJ for a record fifth time, toppling David Guetta. Other previous winners include Tiesto (three times), Paul van Dyk (twice), Paul Oakenfold (twice), Carl Cox (twice), Sasha and John Digweed.
Voting for the Top 100 DJs Poll 2013 powered by Trackitdown opens from 12pm (BST) on 15th July and runs until 16th September. Voting once again takes place through Facebook. To vote go to: DJmag.com/top100djs/vote or Facebook.com/top100djs
The Top 100 DJs Poll powered by Trackitdown is a publicly voted open poll. It inspires fierce debate all year round with speculation on the world's top DJ, new entries and biggest climbers, dominating online discussion and beyond.
DJ MAG TOP 100 – 20 YEARS ALBUM
Ministry of Sound and DJ Mag have joined forces for the second consecutive year with a 3 CD release – DJ Mag Top 100 – 20 Years. CD 1 features the current leading names in electronic dance music. CD 2 includes iconic acts that have pioneered trance and progressive house. CD 3 is dedicated to the 20th anniversary and features some of the legendary names who have lit up the poll over the last two decades.
HISTORY OF THE POLL
The Top 100 DJs Poll began as an editorial feature in October 1993, to celebrate DJ Mag's 100th issue. It was predominantly UK-based at first, but when the poll was opened up to the international scene via website voting, it truly exploded. There have been a few attempts at imitation, but DJ Mag's Top 100 DJs Poll has remained the definitive list. As well as its significance for individual DJs, the Top 100 DJs Poll also documents the growth – or decline – of dance music scenes, reflecting the ebb and flow of genres as new sounds and scenes take hold and spread.
CHARITY PARTNER
Once again, the Top 100 DJs Poll's charity partner is Last Night A DJ Saved My Life (LNADJ). The Last Night A DJ Saved My Life charitable foundation unites the global dance music community to raise vital awareness and funds for humanitarian and environmental causes. Please see http://lastnightadjsavedmylife.ning.com/ for further information.
TRACKITDOWN
Trackitdown was launched in 2004 as the first electronic music digital download website in Europe and has now grown to carry one of the most extensive catalogues of electronic music on the planet. The online store provides high quality MP3s, Wav files and related merchandise as well as tickets to the best events around the world. Trackitdown.net supplies 350,000+ customers from over 200 countries.
AMSTERDAM DANCE EVENT
The Amsterdam Dance Event (ADE) is the leading electronic music conference and the world's biggest club festival for electronic music. Taking place from October 16th – 20th, the event offers a unique blend of daytime conferences, including interactive workshops, technical demonstrations and in-depth round-table discussions, alongside a nighttime music festival with performances by over 2000 DJs & acts at 95 venues around the city. The annual event attracts 4,500 business professionals and 250,000 festival visitors from all around the globe.
The Amsterdam Dance Event is organized by the Amsterdam Dance Event Foundation, an initiative of Buma. For more information visit: www.amsterdam-dance-event.nl
ABOUT MILLER GENUINE DRAFT
Miller Genuine Draft is a beer synonymous with all the energy and excitement of the city at night. Miller Genuine Draft utilizes an innovative cold filtering process that allows this beer to deliver the ultimate in smooth refreshment, making it the perfect accompaniment for partying in the city with friends. No matter where your night takes you, you can always count on Miller Genuine Draft to deliver smooth refreshment every time.
For further information on Miller Genuine Draft please visit www.itsmillertime.com <http://www.itsmillertime.com/> or www.youtube.com/miller <https://www.youtube.com/miller>
Miller Genuine Draft have teamed up with DJ Mag for a twelve month content partnership to deliver the most engaging EDM information to fans across the globe. You can follow this content at www.djmag.com/miller <http://www.djmag.com/miller> .
ABOUT ALDA EVENTS:
ALDA Events is a global producer, concept developer and promoter of DJ and event concepts. ALDA Events works from a 'whole concept perspective' using her broad experience and knowledge in the field of stage design, technical production, video, special effects, decor design and entertainment for every production and collaborates with world famous DJs such as Armin van Buuren, Hardwell, Sander van Doorn and Sunnery James & Ryan Marciano.
BUMA/STEMRA
Buma/Stemra is the collecting society for electronic music in the Netherlands and represents the interests of music authors worldwide.