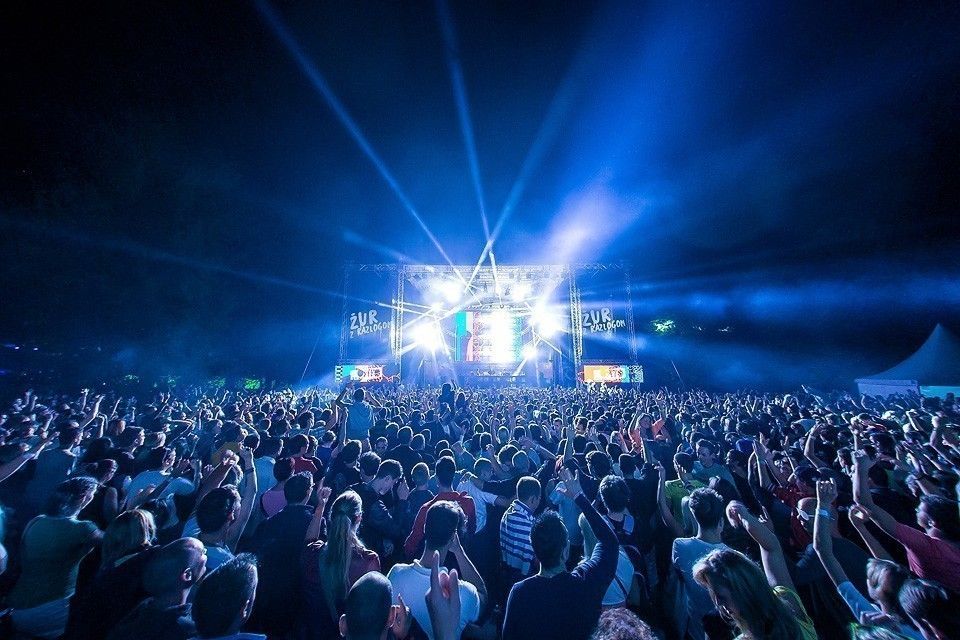 UMEK's charity gig Party for a Cause scares the US embassy
You cannot book UMEK for the last weekend in August, because it's been reserved for his traditional charity show in his hometown of Ljubljana organised by Orto for the eighth year in a row. He usually plays alone on the stage of Party for a Cause, a mega show everyone can enter for a donation of 1 EUR. The money then goes to an NGO that is selected by a public vote.

The attendance has risen along with UMEK's immense popularity on the global dance music scene and this year around 25 thousand people gathered in Ljubljana's main park to dance to UMEK's 7-hour set. The gig has such an enormous impact on the public that the US embassy in Ljubljana issued a warning to US citizens living in Ljubljana, that they should be careful and think twice about attending the event due to a large risk of riots that often rise when such a large mass of people gather together in one place. UMEK himself responded publicly and claimed that the bombs he drops on the dancefloor haven't killed anyone and that the only consequence one can suffer is slight ringing in the ears. In the end the US ambassador to Slovenia attended the event himself, moved out of the VIP area into the crowd and posted an update on Facebook stating that "it's not exactly Woodstock, but still a great party."

UMEK is now starting his "around-the-world" tour, starting in the USA, followed by South America and after some additional US gigs he'll head on to Japan, Shanghai, India and then back to Europe in mid-December. Follow the tech titan's gig schedule at www.umek.si/en/dates.