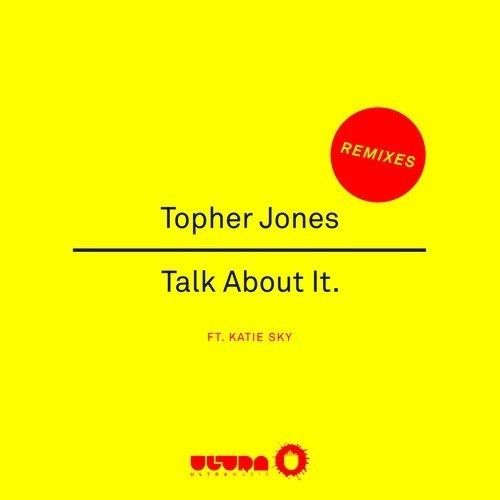 Topher Jones – Talk About It
Get ready to 'Talk About It' once again as Topher Jones' progressive house anthem featuring Katie Sky has 3 huge new remixes out now through Ultra Music. Electronic trio K Theory, sub-heavy producer Copy Paste Soul and Topher himself have taken a crack at the buzzworthy track, delivering a trifecta of dance music for every type of party.
'Talk About It' premiered on Sirius XM's BPM and continued to see radio support from Paul Oakenfold, Tritonal, TyDi and more. Since the original's release back in October, Topher has been keeping busy completing the last leg of Grammy-nominated producer Morgan Page's 3D bus tour with 14 shows in 18 days. His Club Mix of 'Talk About It' is complete with hands-in-the-air moments and pounding basslines, a set favorite when he was playing to sold out crowds across the country.
San Francisco-based trio K Theory put their signature trap spin on 'Talk About It,' taking Sky's primary lyrics and enhancing them with hip-hop infused beats and a lyrical rap overlay from group member Malcolm Anthony.
Copy Paste Soul goes one deeper with his edgy, funky rework that leaves little to be recognized from the big room original except for snips of Sky's haunting vocals. This rising UK producer delivers a true deep house banger that is sure to have afterhours clubs vibing far into the wee hours of the morning.