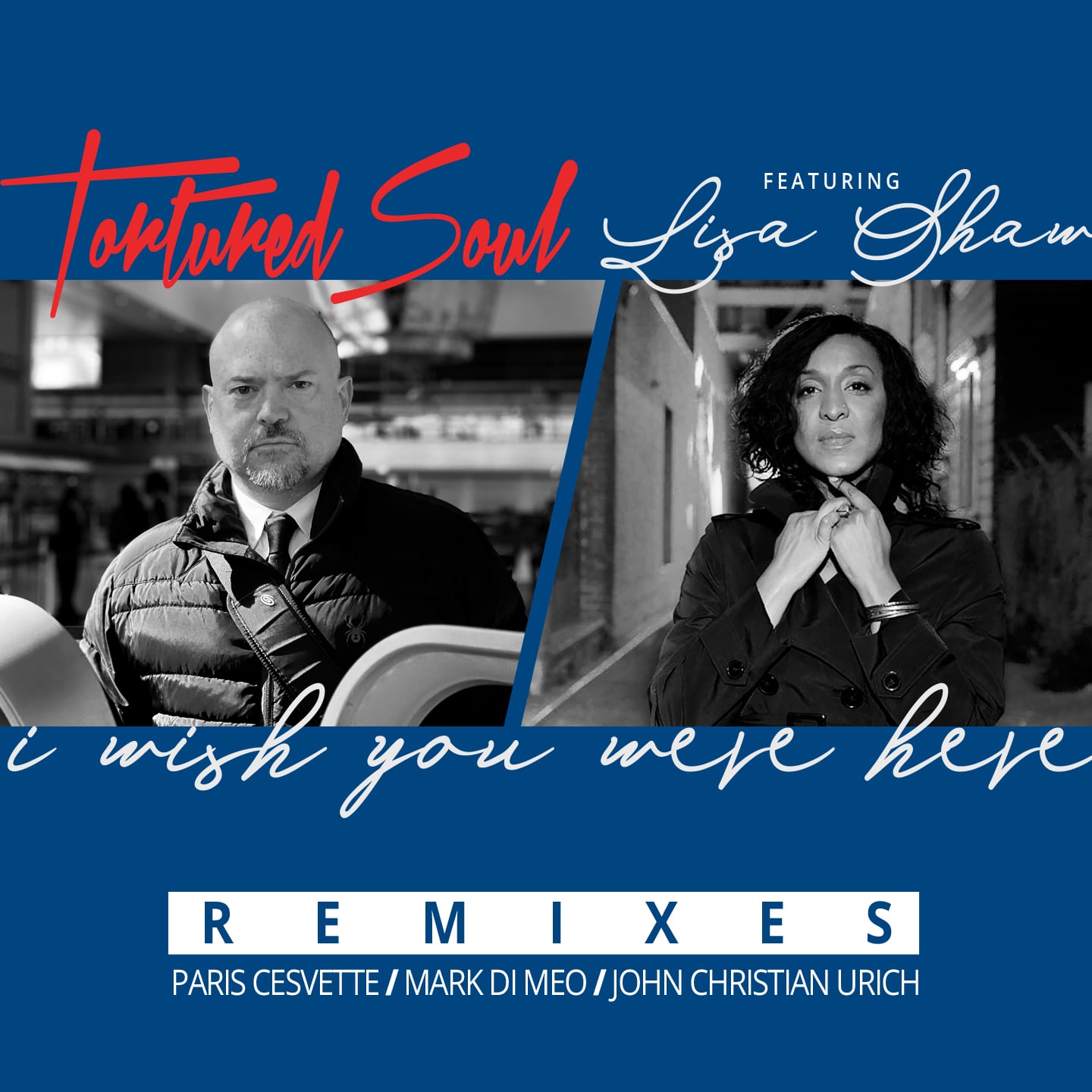 Tortured Soul release their I Wish You Were Here featuring Lisa Shaw remixes EP
Tortured Soul is 100% live modern, deep, soulful, house music freed from the DJ Booth. Influenced by the classic songcraft of Prince, Heatwave, and Kool & The Gang, Tortured Soul is a collective of incredible international musicians united under a groove-centered rhythm. Frontman and songwriter, John-Christian Urich, leads the group while simultaneously drumming and singing with effortless mastery. Bassists Ernie Mckone or Bryan Ladd and keyboardists Isamu McGregor, Randy Emata, and Joel Martin virtuosically generate the pulsating rhythm and melodic joy that is integral to the Tortured Soul sound. Recently, guitarists Adam Rafferty, Kurt Slabbert, and Mark Tewarson have been helping to expand the musical journey and unlock new live musical pleasures. Likened to "The Roots of House Music", Tortured Soul's sound is reminiscent of neo-soul groups like Jamiroquai or Brand New Heavies, while also being influenced by the contemporary freshness of house purveyors like Joey Negro, Louie Vega and nu disco artists like Soul Clap and Purple Disco Machine.
For their latest release, Tortured Soul has joined forces with Lisa Shaw for a deep house love duet. "I Wish You Were Here" is a sweet serenade between Lisa Shaw and John Christian Urich—a song of reassurance that a blissful time is in store once they are reunited! Despite having been in the deep-house music scene simultaneously for years, this marks the first time Tortured Soul and Lisa Shaw have collaborated. Better late than never as the chemistry is undeniable!
The EP features fresh remixes from Mark Di Meo and Paris Cesvette—both notable international DJs on the house music circuit. Mark Di Meo—CEO of Soulstice Music Label—has worked alongside artists such as Louie Vega, Kerri Chandler, and Terry Hunter. Paris Cesvette, who has headlined international tours, found success with her own debut album Celestial which reached #1 on the dance charts in 2018.
Artist Quote:
"I've been friends with Lisa for years. We came up playing the same clubs around NYC then the USA and then around the world. We've even co-billed on some events and have actually been friends for ages ..backstage drinks, late night after gig hangs …the works! I've always loved her voice and records , however, for no good reason, we never collaborated on any music together, so this was really fun, and turned out amazing. Better late than never that we got this chemistry recorded!"