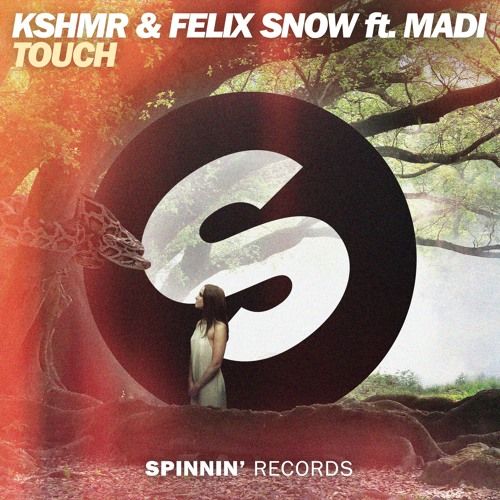 KSHMR & Felix Snow ft. Madi - Touch
Mysterious producer KSHMR (as in Kashmir) exploded onto the scene with his first release, 'Megalodon'. Orchestral, hard-hitting, extravagant — his tracks come straight out of a music festival directed by Steven Spielberg. Since then, his Beatport releases 'Burn', 'Secrets', 'Karate', 'Memories'. 'Heaven', 'Strong' and 'Bazaar' have all peaked at #1 overall and quickly garnered him a rapidly growing fan base. In 2015, KSHMR was awarded the highest new entry in DJ Mags top 100 at #23. KSHMR is painting a world for his audience; each production is a brushstroke and, while he's only just begun, his vision is clearly one of epic proportions.

For his new track 'Touch', the American born of Kashmiri-Indian decent DJ joins forces with the multi- instrumentalist producer Felix Snow. Snow has previously worked with artists such as Gallant and SZA. His latest development, Kiiaras 'Gold' is well on its way to world prominence. With this collaboration, where pop vibes meet electronic beats shows how well these two artists complement each other. "Felix is a strange producer, the best kind. We work well together because he does all the things I wouldn't think to. I think "Touch" really shows the potential of our skill sets in union.", explains KSHMR. The cool vocals, which give the track that poppy edge, are provided by the singer Madi.

KSHMR will play Coachella in April.