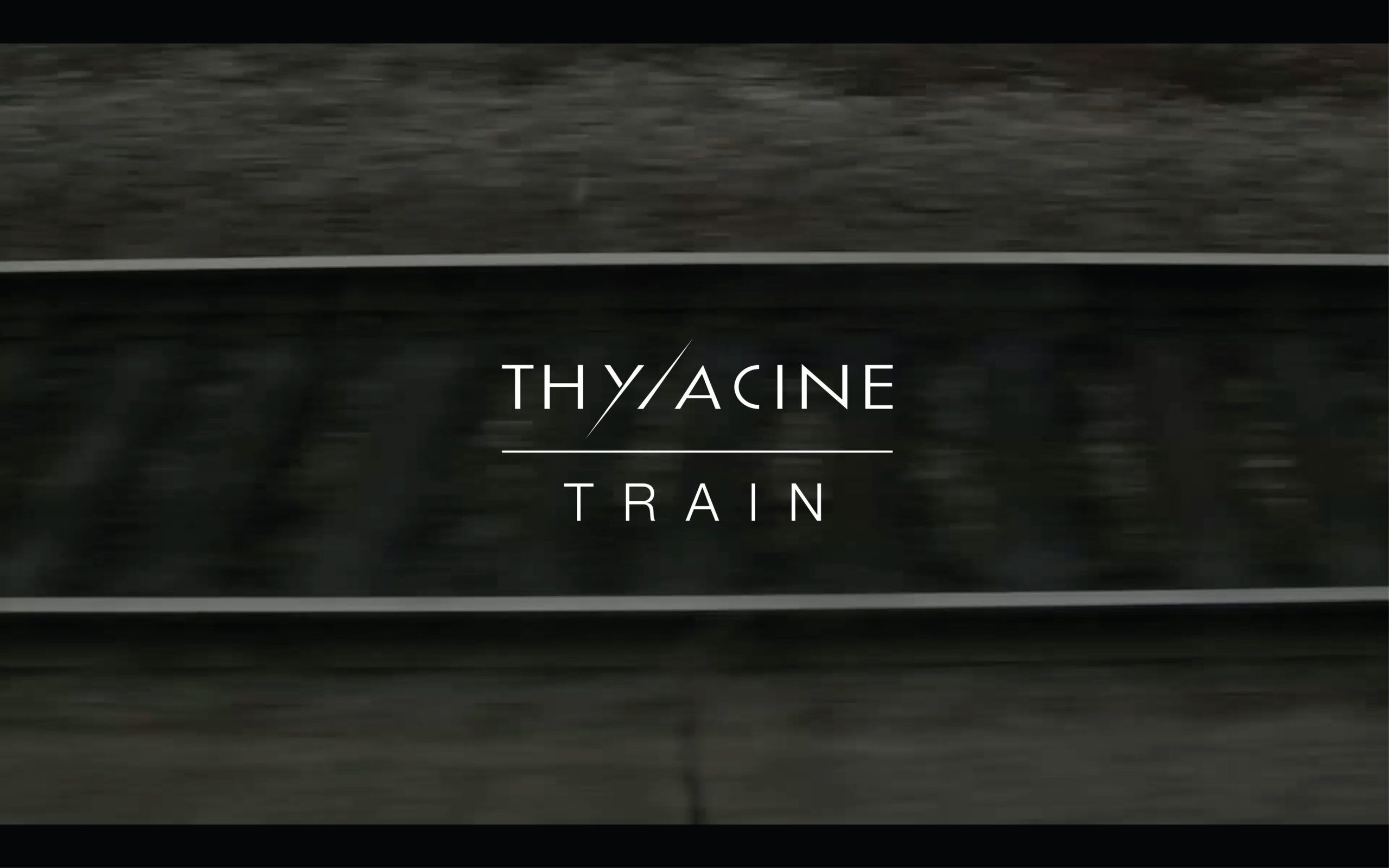 THYLACINE - Train
At 23, William Rezé has already lived several artistic lives, which now seem to merge into a single project: Thylacine. Born and raised in Angers (France), Rezé is now set to release his first LP, Transsiberian, a concept album that puts the love of travel and curiosity at the heart of its contemplative songs. Released on the 27th May via Intuitive records, Transsiberian presents a distinctly introspective cut of electronica, decorated with Rezé's imaginative use of sampling through all the chance, humbling encounters on his journey, which in turn creates a mystifying documentation of the how the album was recorded. Rezé explains that: "A journey on the Trans-Siberian Railway would finally provide me with the ideal conditions for writing music: the cramped confinement of my cabin, the travel length (as long as 160 hours), the fact that I could use my electronic equipment, the discovery of another culture and a new type of music, nearly 6,000 miles of landscape as well as the opportunity of meeting new people." Transsiberian acts as both a literal and figurative journey, guiding the listener through an electronic landscape of perfectly aligned pop and experimental music.

Here 'Train' starts with the rusted heaving of sampled train wheels that slowly swell into a track filled with optimism and excitement. Thylacine's incorporation of the interesting figures met on his journey adds unique and often tender moments in between tracks, "Along the Trans-Siberian route, I made stopovers and spent generally two days in each town or village, meeting all sorts of people, exploring the area, recording many sounds and then got back on the train for two days, doing nothing else but compose music." 'Aïkhaï and Mandukhaï', the daughters of a Shaman, are heard to recite rhymes as Thylacine overlays his signature warm and emotive synths. Tracks such as 'Poly' and 'Chaman' make beautiful use of combining acoustic and electronic instrumentation, entwining native voices with Thylacine's empowering piano ballads and drums.

Transsiberian is an impressive collection of sceneries and sounds, compelling electronic rhythms and field recordings; forming a melting-pot of cultures and ideas. Much like the work of Paul Kalkenbrenner and Moderat, Thylacine has an impressive ability to weave together pulsating soundscapes – and fused with the sonic findings of his journey, Transsiberian can be heralded as a truly epic experience.

Thylacine plays XOYO with Fakear on Thursday 14th April.