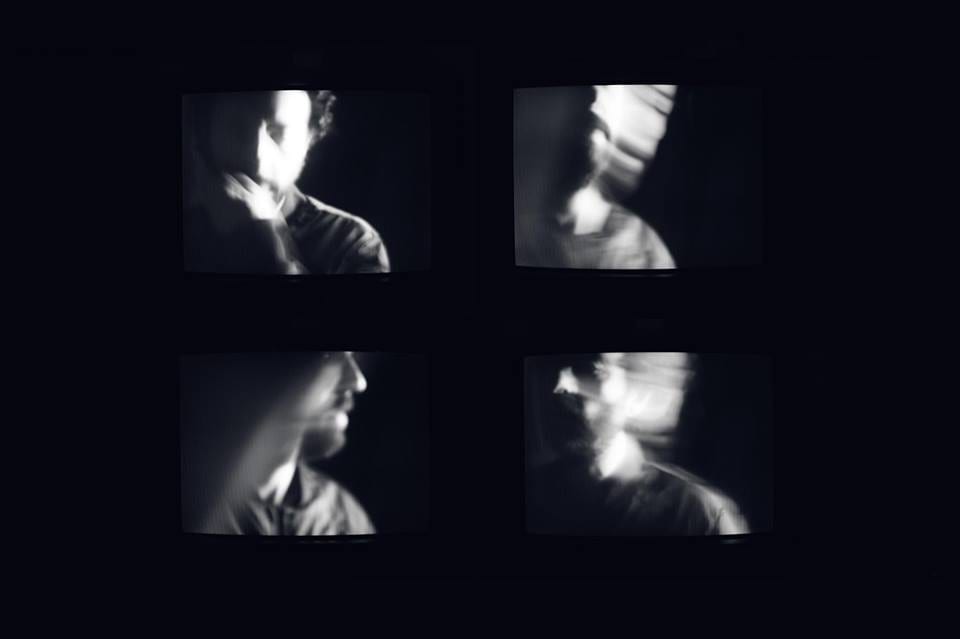 Trevor Jackson: two new labels and multiple new releases
Trevor Jackson is pleased to announce the launch of two new labels. The first a symbolic home for his wealth of unreleased archive recordings called Pre-. Destined to close next year after its final release, it will be followed by an innovative new creative platform titled Post-, focusing entirely on new material presented and released in a uniquely forward-thinking, yet radically traditional way.
Since the mid 90's Trevor Jackson has recorded lots of his own music but released very little, apart from his original PLAYGROUP album in 2001, its following 'PREVIOUSLY UNRELEASED' volumes in 2016, his Vinyl Factory 'F O R M A T' album in 2015 and the 'RGBPM' EP this year.
Distracted by a decade running his label Output Recordings, its subsequent self destruction and his own disillusionment with the music industry at the time, plus a parallel successful art and design career, many of his recordings remained untouched for years.
Trevor's positive reintroduction into the music arena with his highly acclaimed 'Metal Dance' and 'Science Fiction Dancehall Classics' On-U Sound compilations – as well as his 'F O R M A T ' project – reignited his passion in releasing his own music again – something he was initially very hesitant to do.
Over the past few years Trevor compiled hundreds of these tracks, some complete, many in raw unmixed or demo form, and meticulously reworked what he could. Severely limited by the fact most of the original sessions had been lost, and separate musical elements were unavailable.
A powerfully cathartic process, releasing this music on Pre- is an integral part of Jackson putting his creative past behind him, finally enabling him to move forward into newer sonic arenas; something he's felt unable to do with the overwhelming presence of audio ghosts and their past associations holding him back.
Jackson states, "I strive to be forward thinking and progressive with my musical selections in my DJ sets and NTS radio show, and long to be at a stage in my career where any own musical output is coherent with my current musical tastes. That's very difficult to achieve with decades of unreleased music still a major part of my life.
Part of me regrets not releasing these recordings much sooner, but for a long while I'd lost confidence and perspective in what I'd been doing. Finally releasing all this music is a huge weight of my shoulders; I'm enthralled at the thought of being able to make brand new music again without any expectations, or restrictions."
The coming months will see a series of diverse limited edition album and E.P releases all created or produced by Jackson on a new label titled Pre-, covering multiple genres under different monikers, they stand as timeless testaments to Jackson's ability to defy trends and traverse musical boundaries.
The debut release on Pre- is by PINKLUNCH, an album of twisted techno, militant EBM and perverted electro featuring guest vocals from Douglas McCarthy of Nitzer Ebb and Chloe from C.A.R.
The second is by DARK THEY WERE AND GOLDEN EYED – a heady LP of subterranean synth jams, blissful technicolour textures, distorted drones and cosmic soundscapes.
The third is an emotive album of tripped-out ambient and melodic 12bit hip hop instrumentals by FROM, that were written and recorded in the mid 90s under Jackson's infamous hip hop production alias The Underdog.
The fourth release is by SKULL. Jackson's experimental no wave beatscapes initially appeared on the first two seminal Mo Wax 'Headz' compilations, Kevin 'The Bug' Martin's Macro Dub Infection compilations, plus as a collaboration with Martin's ICE project. This new set of previously unreleased recordings are equally as intense and visceral as the early releases.
Pre- will only exist for a limited period of time and after a final series of releases in 2018 will be superseded by a new label Post-.
Post- will be a mail-order based physically focused label, with no online presence, no email or telephone contact. All communication will be operated via world of mouth and traditional postal methods. Releases will consist of brand new recordings and other limited edition artefacts created by Jackson and close friends.
PRE001: PINKLUNCH – 'PINK LUNCH'
Double vinyl LP, CD and Digital, released 17th November
PRE002: DARK THEY WERE AND GOLDEN EYED – 'DESIGN YOUR DREAMS'
Vinyl LP and CD and Digital, released 24 November
PRE003: FROM – 'Y.O.U'
Vinyl LP and CD released December 8th
PRE004: SKULL – 'BLACK STATIC'
Vinyl E.P and Digital released December 15
www.trevor-jackson.com
www.soundcloud.com/trevor-jackson
www.facebook.com/trevorjackson.official
www.nts.live/shows/trevorjackson