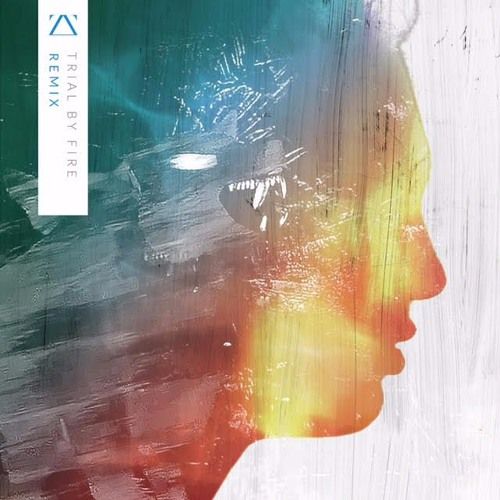 Puzzle - Trial By Fire (FEMME Remix)
Following the release of 'Trial By Fire' on 26th Feb, the second single from Brazilian-born, London-based collaborative artist and musician PUZZLE, the track receives a pair of essential reworkings from FEMME and HITS'O'GOOD.
The track, already a hard hit of fearless dark pop with an intoxicatingly anthemic chorus, is pushed out into impelling new areas with the pair of essential remixes.
First up on remixing duties is the high pedigree, female-power pop siren FEMME, described as a "one-woman powerhouse'" by Radio 1's Annie Mac. As composer, producer, director and choreographer, FEMME has eschewed major label interest in order to maintain her musical vision without interference. FEMME has toured the USA with Charli XCX, featured on tracks by Huxley, been remixed by NZCA Lines and partnered with Radiohead producer Nigel Godrich for their critically acclaimed Ultraísta collaboration and album.
With FEMME's touch, 'Trial By Fire' becomes a throwback minimal garage vibe with a stimulating two-step beat bouncing over deadly, dirty synths, providing an undeniable groove and a heady, necessary listen.
Next up overseeing the remix duties is the legendary duo HITS'O'GOOD. The pair, aka Itay Steinberg and Harel Tsemah, have been active for over 15 years as producers – ensuring bags of quality groove history are brought to the table. The pair are coming back strong to the electronic scene with their melodic, fresh and forward-thinking yet approachable sound.
Switching up 'Trial By Fire' to bring electrifyingly emotive, wide-open exhilarance, the duo produce an instantly stirring house reworking. Bubbling synths are set over a melange of echoing choir vocals and guitar twangs to capture a bracing, upbeat side to the track that will instantly become crucial.
PUZZLE first captured attention with the release of his sublime debut single 'Godlike' at the end of last year. The track quickly drew accolades from the likes of Gigwise, CLASH and Wonderland for its soaring synths and melancholic melodies. Meanwhile, the accompanying ambitiously innovative 360 degree video, produced by Territory Studios, drew critical acclaim from Design Week and Digital Arts. The track also received remixing duties by T3NBEARS, o.utlier and Midnight Riot.
https://www.facebook.com/unlockpuzzle
https://twitter.com/unlockpuzzle
https://www.instagram.com/unlockpuzzle/