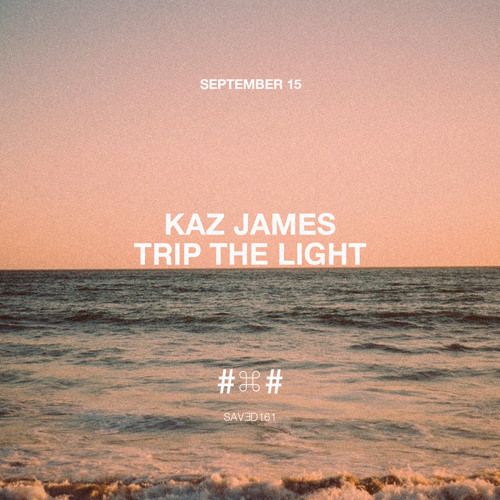 Kaz James - Trip The Light
Ahead of his performance at The BPM Festival Portugal this weekend, DJ and producer Kaz James hasunveiled his latest single, 'Trip The Light' on Nic Fanciulli's label, Saved. Handpicked as a resident for Nic's much-loved Pacha Ibiza party 'We Are The Night', Kaz has gained widespread recognition thanks to his vibrant sets and eclectic mixes.
'Trip the Light' uses a driving beat and rattling melodies to create a unique and original sounding track which reflects Kaz's tastes for the percussive. A highly polished production, the record is a physical embodiment of the buzz surrounding the Australian DJ's widely acclaimed production skills.
"It is a really groovy house track," Kaz added. "It has these epic strings like I used on 'Arizona' and I tried to give it a similar sound. I was finishing the record in Ibiza, and Nic (Fanciulli) heard it. He came to me and said, "Kaz! What the hell is this, I love it… I want it!"
Holding a residency at Scorpios Mykonos for the past two years, the Australian, who has been DJ'ing since his school days, has consistently led the way in evolving the brooding sounds of the techno scene, playing alongside the likes of Seth Troxler, Jackmaster, The Martinez Brothers, Solomun, Pete Tong, and Black Coffee.
Having recorded alongside top names such as Life and Death boss, DJ Tennis, and Guy Gerber, Kaz has become a regular at the latter's RUMORS events and will perform at the Ibiza closing party in October. With 2017 providing Kaz with a hectic touring schedule, the 'Trip the Light' producer has recently played at the prestigious London venue KOKO, three eclectic sets at Burning Man and will be heading on a two-date Australia tour with Pete Tong before playing at Art Basel.
His previous single, 'Arizona', a blend of well-timed punches and pace-setting grooves, appeared in Carl Cox and Nic Fanciulli's legendary b2b set and was heavily supported by BBC Radio 1 tastemakers, Danny Howard, and Pete Tong.
Soaked in his signature pulsating beats, 'Trip the Light' looks set to tread the same successful path upon release on 15th September, solidifying Kaz James as a true innovator and curator of unique and rugged minimalistic beats.