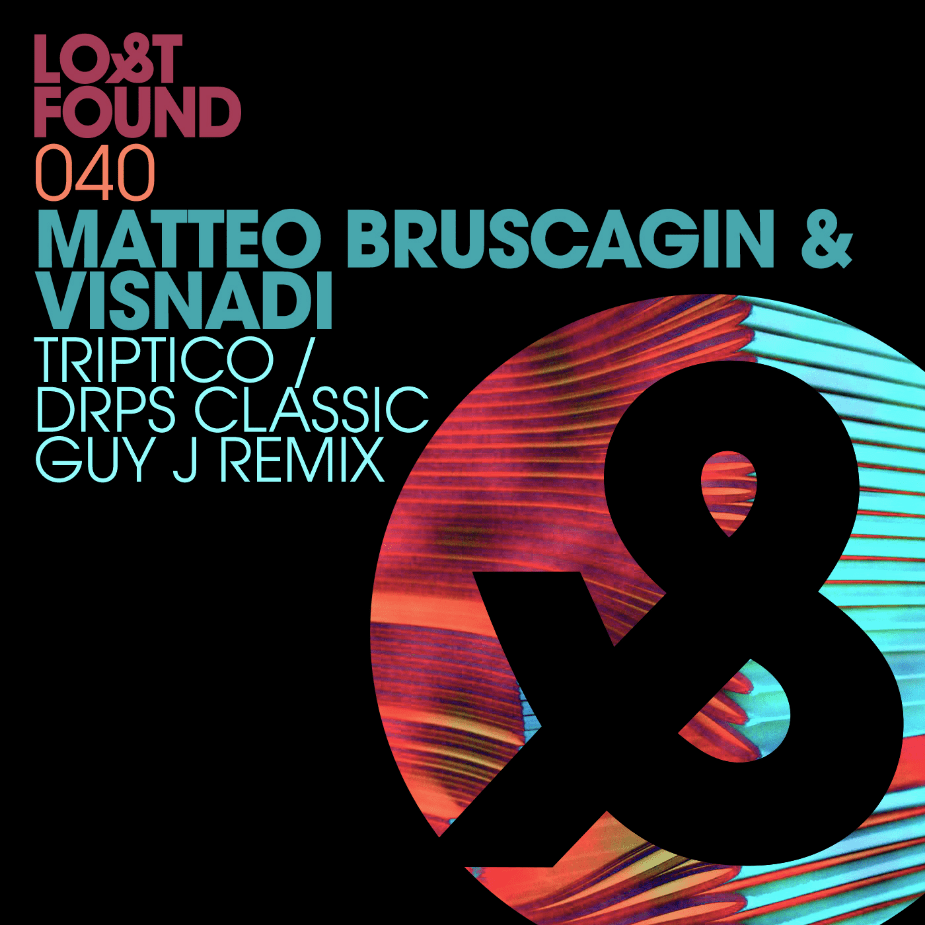 Matteo Bruscagin & Visnadi - Triptico / Drps Classic (Guy J Remix)
The talented Italian producers Matteo Bruscagin & Visnadi return to Lost & Found. After causing a bit of a fuss last year with Indian stories Ep and fresh from their Agartha Stories on Adriatique's imprinting Siamese they are back on Lost and Found and anticipation will be high for another gem, and boy do these boys pull a rabbit out of the hat for you again with 'Triptico'.
This melodious masterpiece oozes class, and you are hypnotised through its mystical voyage, where dreaminess meets a wonkier streak, yet emotion flows from every note. This one of those tracks thats complexities meet simplicity and will cause devastation to any underground dance floor.
Next up, label boss compliments the package, with his wondrous take on 'Drps Classic'. Guys hallmark elegant production oozes out from the off, with a beautiful journey f depth and character. Trippier elements add a touch of glass, as a slightly wonky feel is added, creating tension, as subtle FX compliment further depth. The sound of Lost & Found encapsulated in one superb remix from Guy.
Preorder: https://www.beatport.com/release/triptico-drps-classic/20213