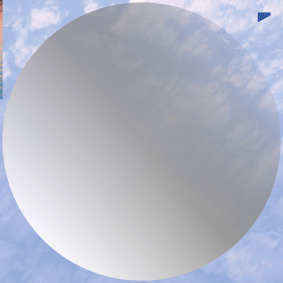 Club Mayz - Tristique EP
Lemon Test kick-starts its discography with a four track release from Club Mayz titled 'Tristique EP', with further fresh material from Guy Nicki, K, and more throughout the year.
Based in Berlin, Lemon Test has garnered a reputation for its quality podcast series over the last year, featuring names such as John Osborn, Christopher Breuer and Simon Caldwell. The platform now launches itself as a forward thinking imprint for producers, showcasing artists who have caught their eye from across the globe without being confined to one genre. Club Mayz is the first to appear on the label, a producer from Ghent who debuted on Wool-E Tapes with his darkwave synth album 'The Void' on cassette back in 2015.
'Tristique' is a meandering, effervescent ride that builds in atmosphere as stellar chords ebb in and out of the mix before 'Alone and Unafraid' takes us to space with its syncopated groove drizzled in elements of nostalgia. Continuing the otherworldly aesthetic, 'Solipsist Debauchery' takes that cosmic noise even further, upping the energy as mesmerising synths and spectral melodies operate throughout. Finally, the scattered drums and ominous tone of 'Zero Expectations' concludes the package with an air of melancholy.
Club Mayz 'Tristique' EP is out on Lemon Test 23rd February 2018.
Tracklist
1. Tristique
2. Alone and Unafraid
3. Solipsist Debauchery
4. Zero Expectations