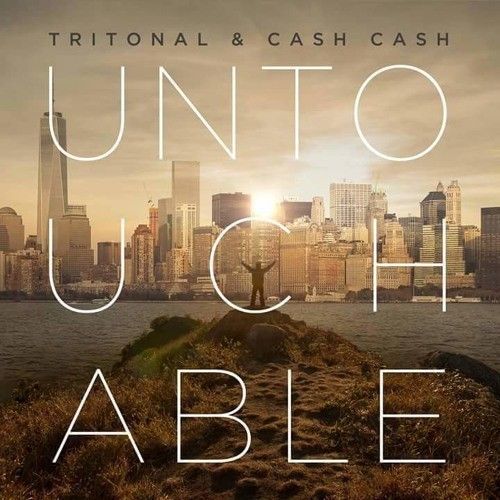 Tritonal & Cash Cash – Untouchable
Two rising titans from the US electronic dance music scene, Tritonal and Cash Cash, join forces to deliver fans this summer's hottest festival anthem, a brand new collaboration 'Untouchable' – out now on Big Beat – an exhilarating, uplifting synth-driven pop-dance epic that has already won a tsunami of support from the likes of Nicky Romero, Hardwell, W&W, and Gareth Emery.
Crafted by Tritonal (Chad Cisneros, Dave Reed) and Cash Cash (Jean Paul Makhlouf, Alex Makhlouf and Sam Frisch), with soaring vocals from J Hart which elevate what is an already scorching instrumental to new heights; "Untouchable" will see airplay across radio, international dance floors and festival arenas.
The pairing of Tritonal and Cash Cash is something of a perfect fusion. "Their styles combine for something truly special," denotes YourEDM. Collectively both electronic acts have been behind some of the biggest hit singles of the past two years. Tritonal scored a stunning three Billboard Dance Chart Top 10s with 'Now or Never', 'Colors' and 'Anchor', wowed fans with their Metamorphosis EP series and compilation episodes 'Tritonia 001' and '002' and are set to release their huge official remix of Adam Lambert's 'Ghost Town' in the next few weeks. The animated video premier for Cash Cash's 'Surrender' lit up none other than Times Square, and along with smash single, 'Take Me Home' ft. Bebe Rexha and 'Lightning' ft. John Rzeznik established them as one of the most electrifying acts to look out for.
To add even more fuel to the collaborative fire, rumors of a major US and Canadian tour later this year have been slowly leaking from both Tritonal and Cash Cash camps…. Stay tuned for more!