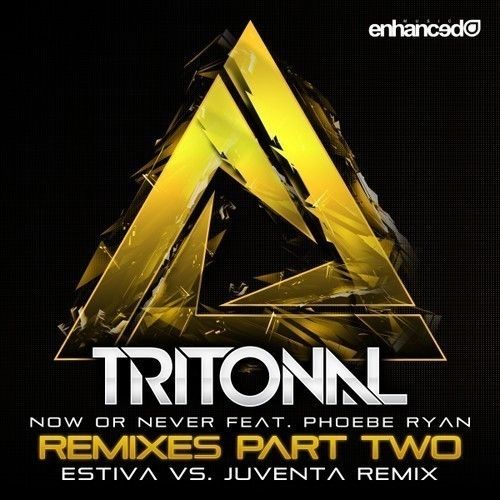 Tritonal – Now Or Never
The final piece of Tritonal's 'Metamorphic II' is here as the duo announces 'Now Or Never – The Remixes Pt. 2'. Following the release of Pt. 1, which features massive remixes from US star Pierce Fulton as well as Tritonal's own Club Mix, Dutch producers Estiva and Juventa have now combined their abilities to create another quality re-imagining of the single.
This latest remix has all the hallmarks of a big room anthem. Snare led build-ups drive the vocals and then break into tidal waves of synths that come full of force when the track breaks, each time accentuated by a top line as infectious as the original's own melody. Ever the innovators, Estiva and Juventa have redesigned the makeup of the second verse by adding in a pop-style beat as well as elements of funk into the bass line. The track delivers all the raw emotion that courses through Tritonal's first cut and projects it through euphoric tones and techniques, making this a real party powerhouse.
Connect with Estiva
Facebook: facebook.com/EstivaOfficial
Twitter: twitter.com/estivamusic
Connect with Juventa
Facebook: facebook.com/djjuventa
Twitter: twitter.com/juventamusic