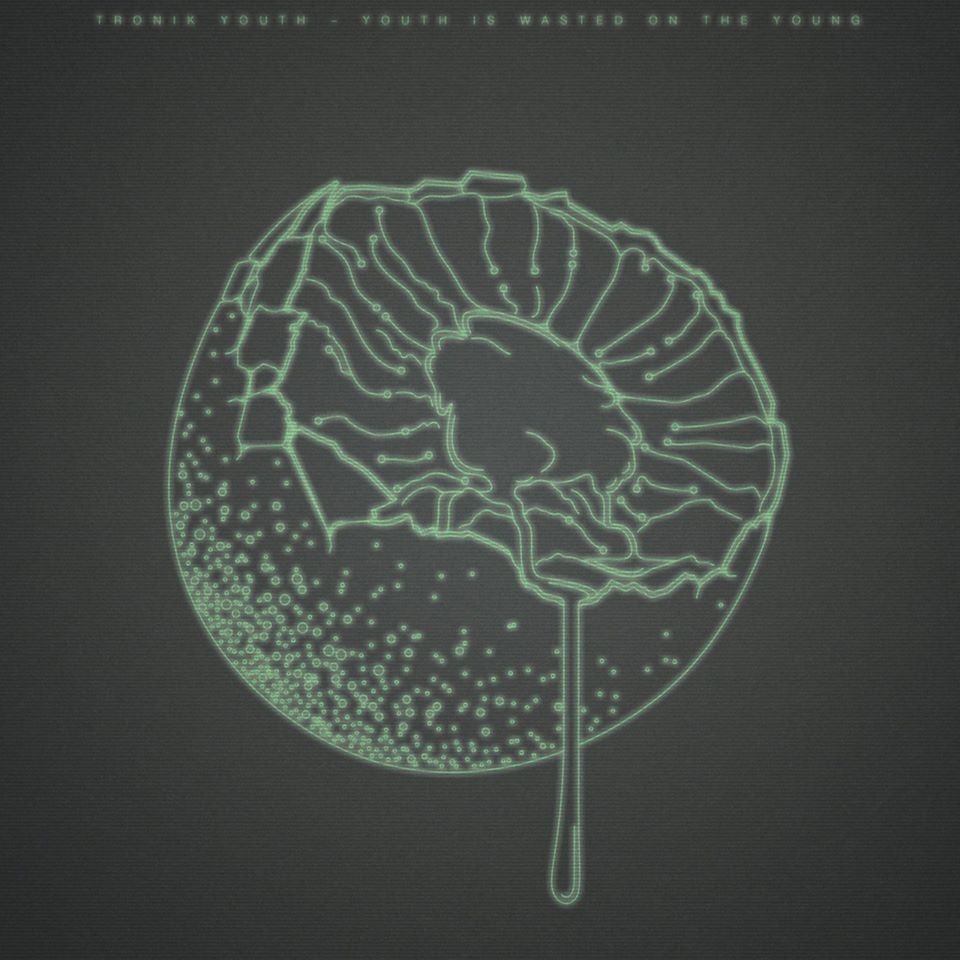 Tronik Youth - Tronik Youth – Youth is Wasted on the Young
Tronik Youth presents his debut album 'Youth Is Wasted On The Young' featuring eleven original tracks of dark pulsating electronic music.

Tronik Youth otherwise known as Neil Parnell has released over 75 remixes and 25 singles over the last decade, he decided it was time to create an album encompassing the many layers of his sound. Parnell's fascination with electronic based music started as a youngster, and has illuminated everything he has created the last 10 years, building towards the next chapter of his career.

Spanning his early releases on Back Yard, where he helped sign and A+R The Gossip, right through to running his current label Nein Records, whose artists and supporters include the who's who of the current underground electronic dance music bible and scene.

Youth Is Wasted On The Young was recorded over a year at Tronik Youth's home studio, fusing analogue and computer based sounds. As work on the album progressed, the themes of travel and religion emerged subconsciously as influences for the record, from the throbbing trip down Death's Highway to the late night drive of Dark Passenger. The pervasiveness of the world's religions seeps into Arabic vibe Splinter of The Mind's Eye, and the crazed preacher's rantings of The Healer. A love of the early seventies European synthesizer music informs the sounds of Good Nacht and Memor-Hex. Whilst the tracks Hate-Tease and Malice Of Absence draw inspiration from Tronik's love of eighties dance music pioneers Bobby O & Patrick Cowley. Losing my Mind takes on a more post punk and new wave vibe, featuring Factory Floor's Gabe Gurnsey on drums.
Tronik Youth's debut album is like a love letter to the music that has played the theme and soundtrack of a fanatic's life. It is also a message sent from the artist, stating how modern underground electronic sounds will be in the future.