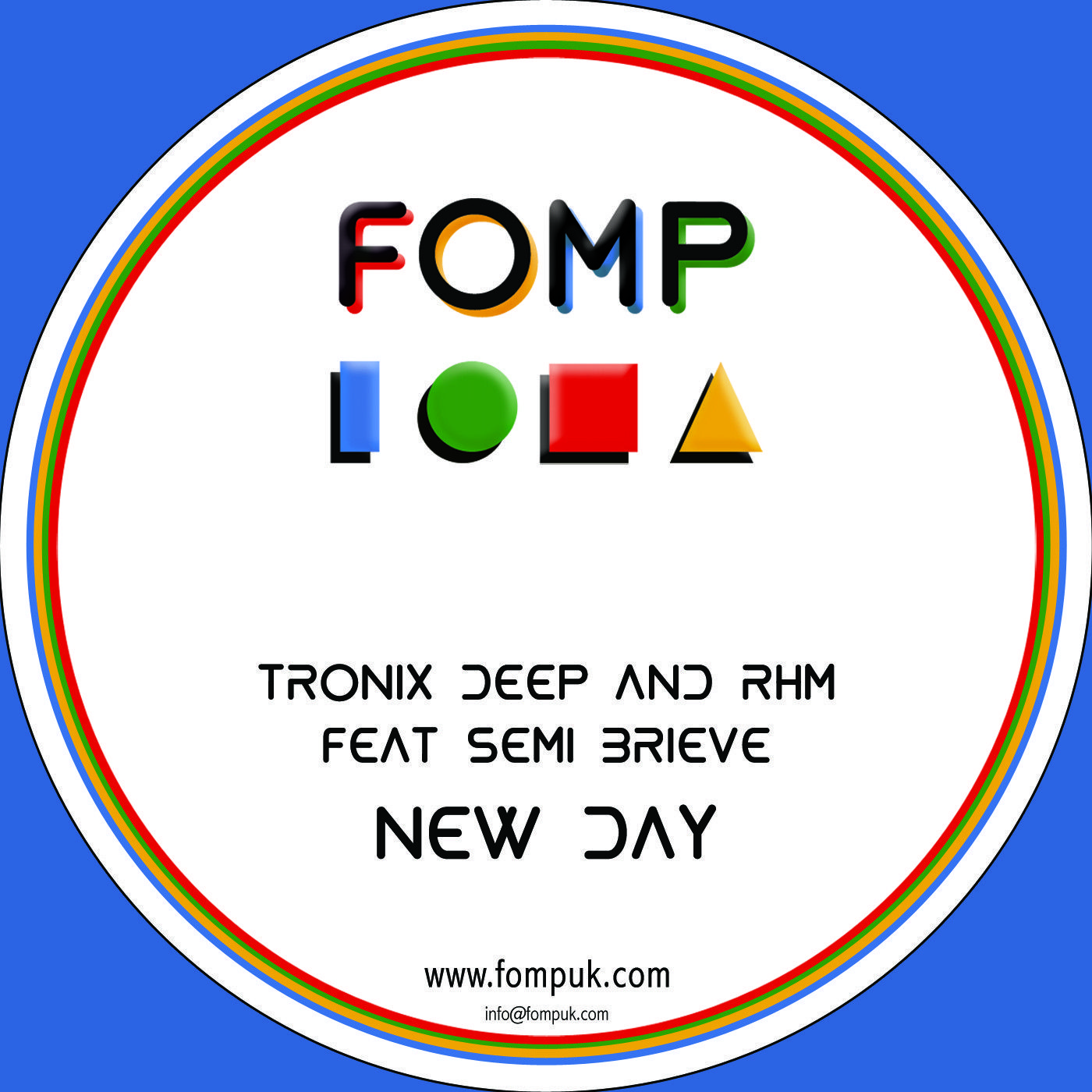 Tronix & RHM feat Semi Brieve – New Day
FOMP proudly presents our debut vinyl release New Day by Tronix Deep and RHM Ft Semi Brieve.
New Day perfectly unites uplifting vocals with that deep 4X4 timeless sound. With its rounded bass lines and feet moving percussion Semi's vocals links the track seamlessly together.
Tronix Deep & RHM the house-garage production team Siphiwe ''Mirth'' Mtarini and Amukelani ''Mr Gift'' Makhubele from the Republic of South Africa.
RHM stand for Real House Maverick controls the musical components while Tronix Deep's skill set is more based on the technical digital Sound Programming. Together they produce a unique sound which has a fusion of deep techno, ambient and afrosoul.
Music composed by Siphiwe Mtarini and Amukelani Makhubela
Lyrics written and performed by Rodney Ngomani
Executive Producer: Joseph Hines
Mixed and Mastered @ wiredmasters
FOMP00020 – Tronix Deep & RHM ft Semi Brieve
01 – Tronix Deep & RHM ft Semi Brieve (Original mix)
C & P FOMPUK
Release date
Vinyl 14/10/2013
Digital 11/10/2013
www.fompuk.com
www.facebook.com/fompuk
www.twitter.com/fompuk