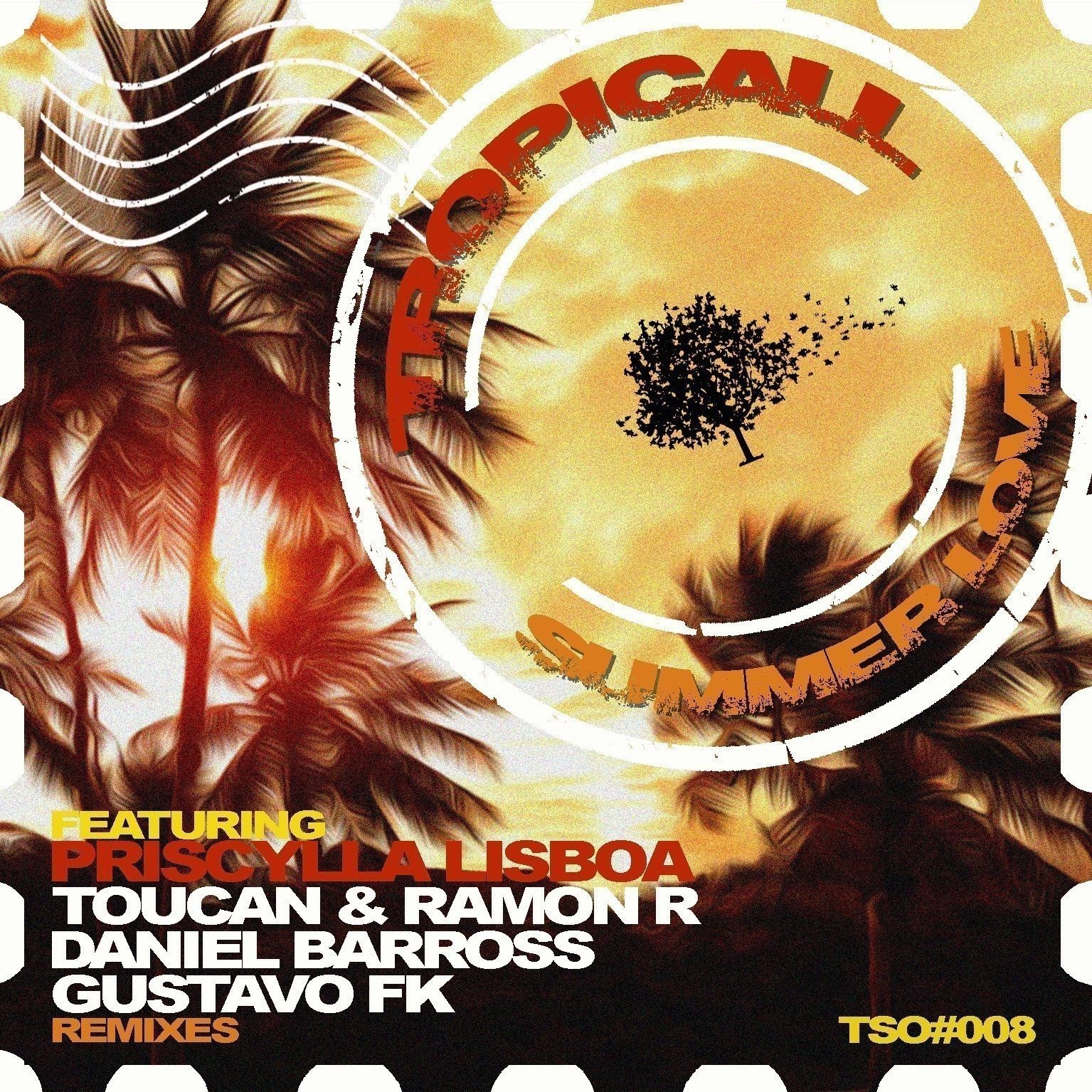 Tropicall feat Priscylla Lisboa – Summer Love EP
With over 20 years of experience under their belt, veteran DJs Ariel Haller and Fabio PSK, jointly known as Tropicall are back to form this month with their latest project 'Summer Love'. Released on the 15th of December, 2014, 'Summer Love' is an exciting five track EP, composed of the original single together with four high-class remixes. The Brazilian duo are no strangers to the international dance scene having already earned their stripes with a long and fruitful journey through music over their lifetimes. Their sounds and creations are unique, combining influences from 70s, 80s, and 90s Dance and Urban, Disco, Funk, and various sub genres of House. Their eclectic approach to music has landed them the support of many known faces, including the likes of: Kerri Chandler, Tyree Cooper, Danny Krivit, Severino, Seb Skalski, Richard Earnshaw, Shane D, Gabriel Boni, and Ramon R to name but a select few.
Produced especially for the Brazilian Summer, 'Summer Love' is truly a remarkable project. Featuring, the wonderful voice of Priscylla Lisboa, whose name became known after becoming one of the finalists in 'The Voice Brasil', this EP offers five tracks suitable to feature on different dance floors of varying tastes. The original mix is a funky, disco and pop infused track with an exhilarating groove and funky guitar riffs, producing the perfect accompaniment to Prisylla Lisboa's soulful voice. Moreover, Tropicall manage to sneak in a Jazz tribute with a sleek trumpet solo that gives another dimension to the track. Whilst the original mix is based on a chilled and stripped back groove, Gustavo FK contributes a harder club mix. Keeping the vocals intact, Gustavo FK introduces a synth-driven version of the song with added electronic elements that move this track away from funk and closer to the Electro world. Following Gustavo FK's effort is Toucan & Ramon R's take on the song, providing a Deep Garage version. The track starts with a chill vibe, feeding on the trumpet solo introduced in the original mix and subsequently takes a turn into a solid electronic production. Tropicall then put forward their main mix, featuring the same groovy aura in the original mix with a deeper and harder twist. This version truly shows Tropicall's versatility and displays their years of acquired experience. The EP concludes with a Soulful House take of the track. Italian DJ and producer Daniel Barross provides yet another groovy addition to this project, ending the EP in style.
'Summer Love' is being released via Tree Sixty One. Created in 2013 by Brazilian artists residing in Barcelona, this label has managed to gain considerable ground in just a year. Keeping hold of its roots in Brazil, Tree Sixty One is truly offering a worldwide sound to be shared with listeners across the globe, enjoying considerable success even in Europe. Tropicall represent an ideal fit for this exciting label and together they can surely spread their love for Brazilian culture with more exhilarating music yet to come.