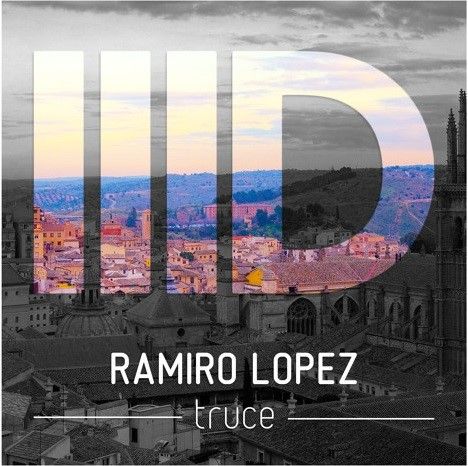 Ramiro Lopez - Truce
September 7th 2015 sees Spain's rising Techno talent Ramiro Lopez return to Carl Cox and Jon Rundell's seminal imprint Intec with his brand new EP entitled, 'Truce'.

This magnificent three-track offering see Ramiro back at his perplexing best and follows his acclaimed 2014 Intec debut EP 'Backtrip', a release which featured killer tracks such as 'Backtrip', 'This & That' and 'Polenta' and garnered heavy support from Techno's DJ elite.

'Crusher' kicks things off and sets the tone with its chunky driving groove, dark detuned vocal sample and melodic rave stabs. The track progresses by introducing a warped string line that leads into a well-timed breakdown and intense build-up.
'Steps' takes things up a notch and delivers an extreme dancefloor workout with its powerful stomping beats, chuggy synth stabs, trippy vocal snippets and twisted effects – ideal for peak-time sets on very LARGE sound systems!
The EP's title track 'Truce' concludes proceeding and does so in formidable fashion by showcasing Ramiro's skilful drum programming, trippy percussive melodies, moody organ riff and excellent use of effects.
'Truce' EP is a mighty fine follow-up from one of Techno's brightest rising stars and is available exclusively via Beatport from September 7th and the rest of the world two weeks later.