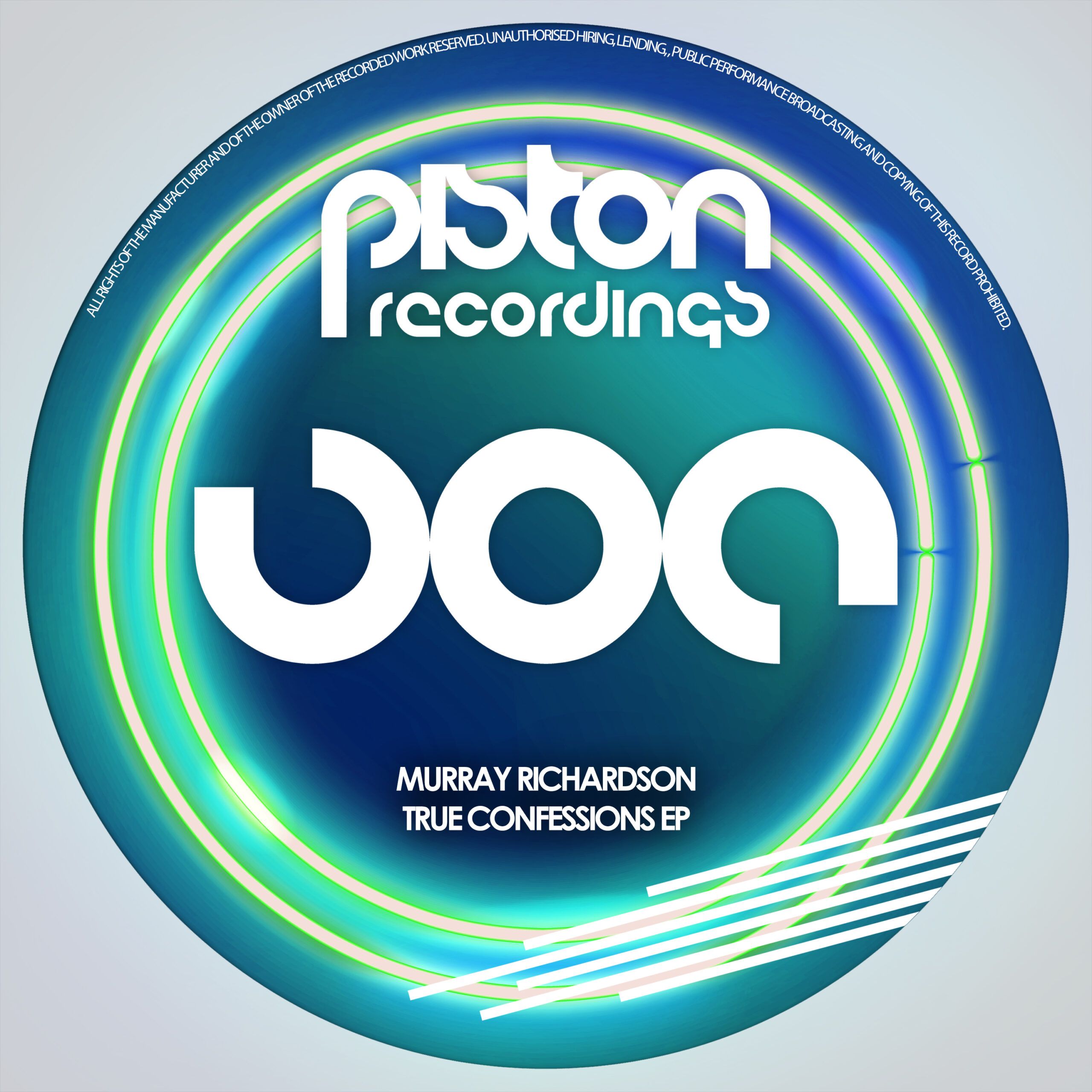 Murray Richardson - True Confessions EP
Globe trotting DJ and producer Murray Richardson returns to Piston Recordings with the fantastic three track slice titled True Confessions EP. It's been a couple of years since Murray was last with us when he delivered the debut cut Over By 91 / Shagarama, which gained great support. Murray grew up listening to a wide variety of music and his interest piqued when he listened to Devo, The Specials and The Clash among others. In 1987 he found the house sounds of Trax Records and DJ International which led him to become involved in the Ayrshire club scene in Scotland and the West Coast Jams at Ayr Pavilion. He moved to Edinburgh and quickly established himself as one of the world's best up and coming DJ's and after winning the Muzik Magazine Bedroom Bedlam DJ Award he began getting gigs all over the world. For the last 20 years he has ran his own night, Rebel Waltz and is about to embark on a "20 Years of Rebel Waltz" tour with gigs across Hungary, Portugal, England & Scotland. The night has held residencies in Edinburgh, Nottingham, Barcelona, London and Sao Paulo and the night has toured as far and wide as the UK, Europe, Asia and South America. Rebel Waltz was also recorded live for DJ Magazine and released a a CD covermount. With releases across a plethora of top labels including 20:20 Vision, Nordic Trax and Low pressings to name a few, Murray continues to ply his trade all over the world both in the studio and DJing. Having spent years based in Edinburgh in Scotland, Barcelona in Spain, Sao Paulo in Brazil and now Lisbon in Portugal, Murray continues to dj all over the world and we're delighted to have him back once again at Piston Recordings with more deep house goodness. …
True Confessions is a solid upbeat track that delivers a consistent, dancey groove throughout. Punchy 808 style drums lead the way alongside shuffling hats and rhythmic percussions. The stand out element of this one has got to be those infectious synth stabs which are lathered with a super cool retro vibe. The stabs remain constant, becoming an infectious part of the groove and, coupled with equally cool vocals, makes for the perfect floor fodder in any club. Not to be missed.
Cosmo Spring intros with a solid, punchy kick drum and scattered percussions with haunting Pads and cool FX. This combination creates intrigue which draws you in and locks you on for the duration. A subby bass comes through, dominating the groove along with discreet vocals that grasp the imagination. The focus remains on the bassline, delivering a relentless, trippy vibe that will not disappoint.
Toledo Junction takes us into the deeper echelons of deep house with a much darker vibe than its other siblings on this EP. A chunky beat coupled with elongated hats and rhythmic percussions will get the booty's shakin' while a dark, probing bassline will ensure you get your groove on. Cool vocals laden with FX add a surreal element to the sound with tense pads adding depth and range. A superb cut that will perform very well indeed in any late-night session.